Frosty's Friends
Thanks to the generosity of our volunteers, we have given out all of our letters this year. Information for Frosty's Friends 2018 will be available in October 2018.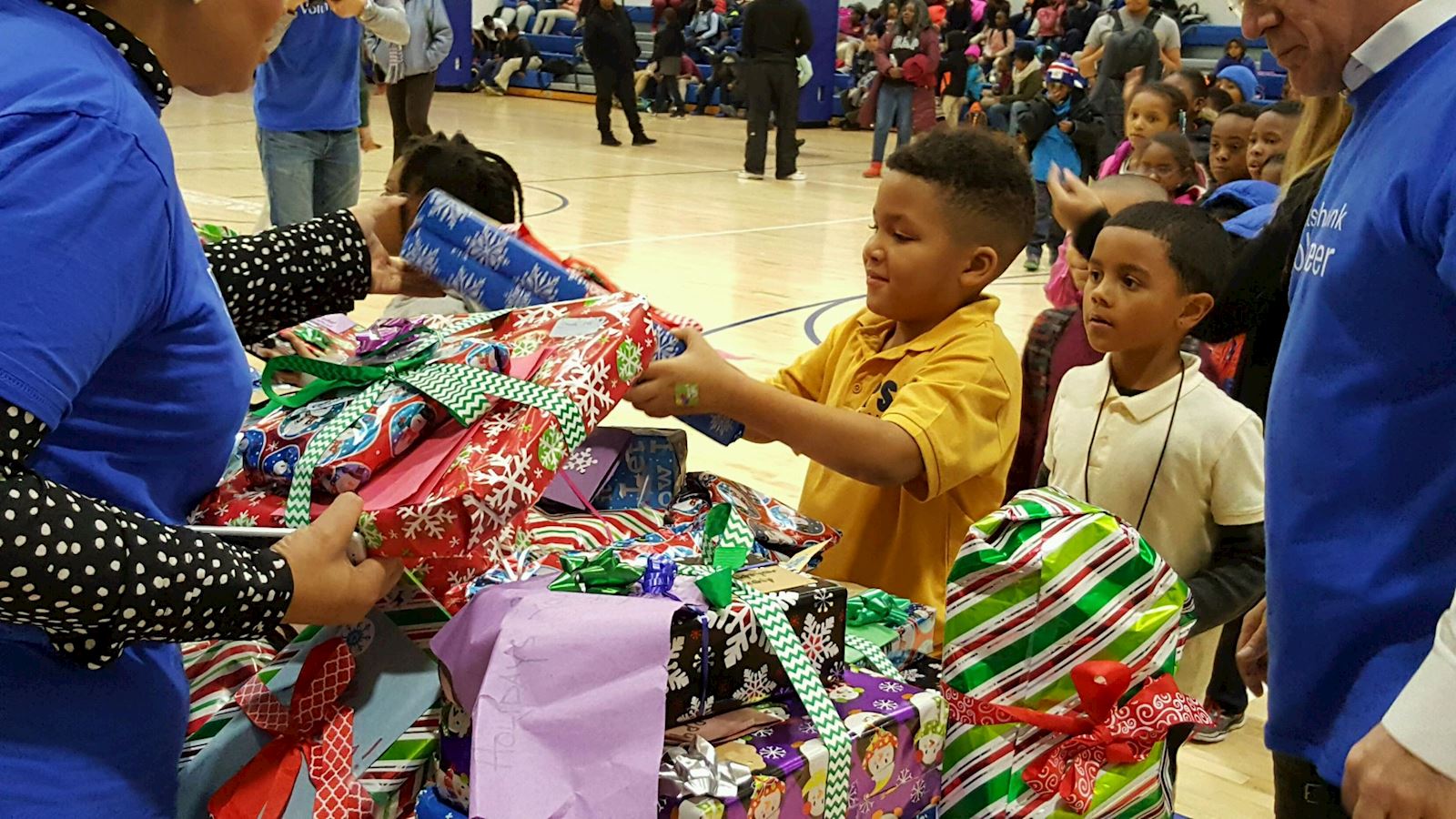 Need more details about Frosty's Friends? Check out our FAQ Page!
How It Works
During the holiday season, Jersey Cares gives volunteers the opportunity to give back directly to a child in need through our annual gift-giving program. Frosty's Friends aims to spread holiday cheer to children in shelters or transitional housing facilities during the holiday season. Volunteers will receive a note from a child with their agency information and gift ideas. Corporate and civic groups are highly encouraged to register. We also recruit volunteers to review the children's letters before they're distributed and to wrap gifts that are purchased via our Amazon Wish List - check the Jersey Cares Project Calendar in October for dates and times.
Children Write Letters or Draw Pictures for Frosty

Our nonprofit partners send us letters written by the kids they serve requesting a gift for the holidays. We work with schools, shelters, churches, after-school programs, and child development centers across the state of New Jersey to serve children who may not receive any other gifts for the holidays besides their Frosty's Friends gifts. Children who are too young to write can draw pictures instead.

The Jersey Cares Team Reviews and Distributes Letters

Jersey Cares volunteers read the children's letters to Frosty and Jersey Cares staff members send the letters to individual volunteers, corporate groups, and civic teams who will answer the letters and donate a gift to each child.

Volunteer Sign Up to Receive Letters and Donate Gifts

Volunteers sign up to receive Frosty's Friends letters from NJ kids. All you have to do is decide how many letters you or your team would like to answer, (each letter comes with about a $25-$40 gift commitment) and then register to request your letters. You can always request more letters later until we have filled all of our requests, but please keep in mind that there is no guarantee that two separate letter requests will come from the same nonprofit partner.

Gifts Arrive at Nonprofit Partner Agencies

Volunteers label each gift by the child's first name and last initial and the name of the nonprofit partner. They then mail their gifts directly to our nonprofit partners or arrange a drop off using the contact information provided on their letters by Wednesday, December 6th. Our nonprofit partners then distribute the gifts to the kids to enjoy!