The following are Jersey Cares Volunteer Stars...they all exceeded our expectations and inspired others through their leadership.

April 2017
Maria Cherickal
Maria Cherickal connected with Jersey Cares from a google searching to find out ways to get more involved in the area which she lives. Maria has since served at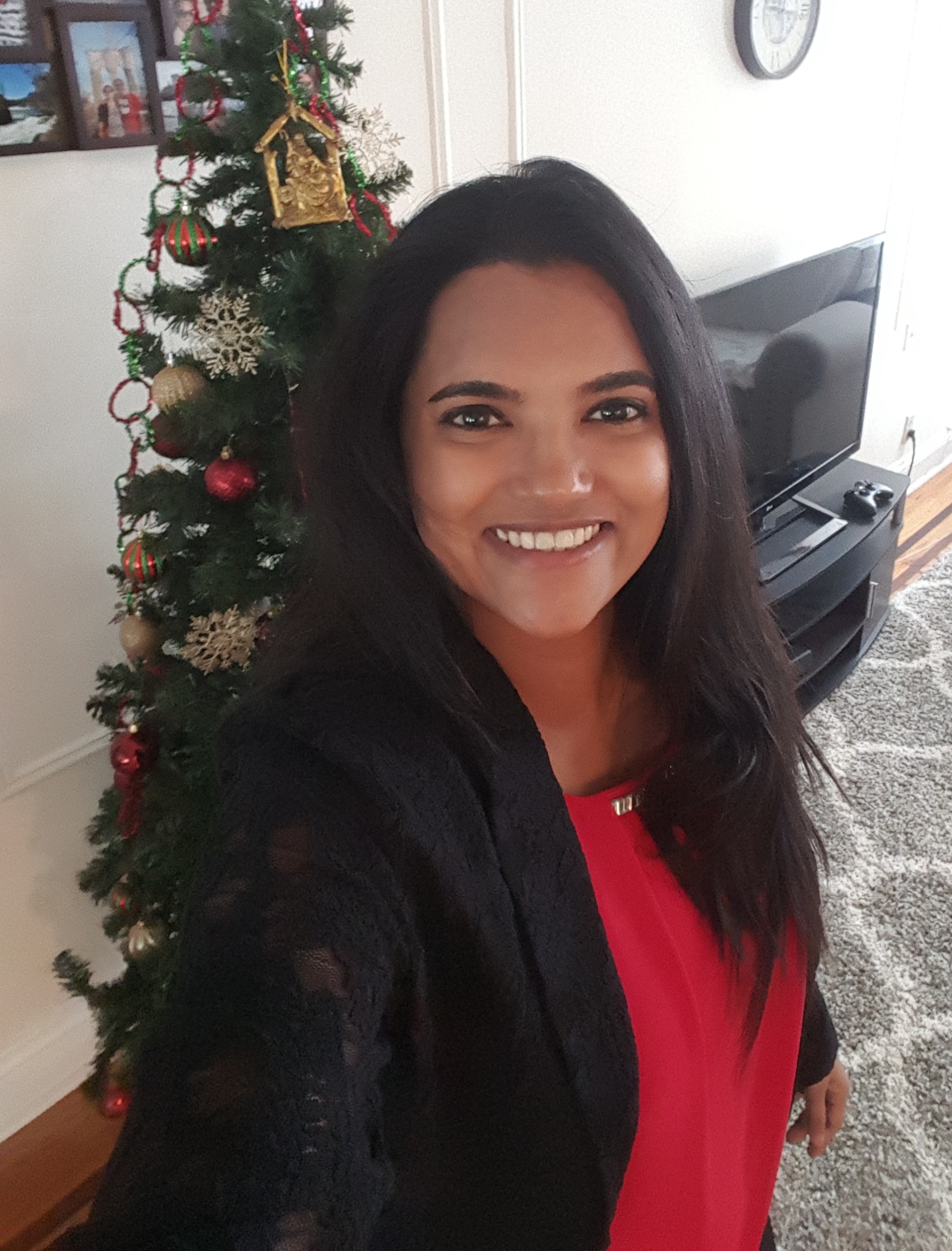 many of the Jersey Cares volunteer opportunities but her favorite is Advanced Computer Essentials in Elizabeth. She enjoys meeting the other volunteers and the fact that the agency is so friendly and open to her ideas and suggestions. In fact, Maria recently developed a new manual which will be used at this volunteer opportunity in the future. Maria is originally from India and has a degree in English Literature and a Master of Business Administration. When she is not volunteering, Maria enjoys reading, hiking and baking. Her advice to first-time volunteers is to enjoy the company of the people you meet, embrace the spirit of community, and be open all sorts of new experiences.
March 2017
Ira Swenson

Ira Swenson recently found herself in between jobs and decided to pursue her goal of volunteering. She was familiar with Jersey Cares through service projects with her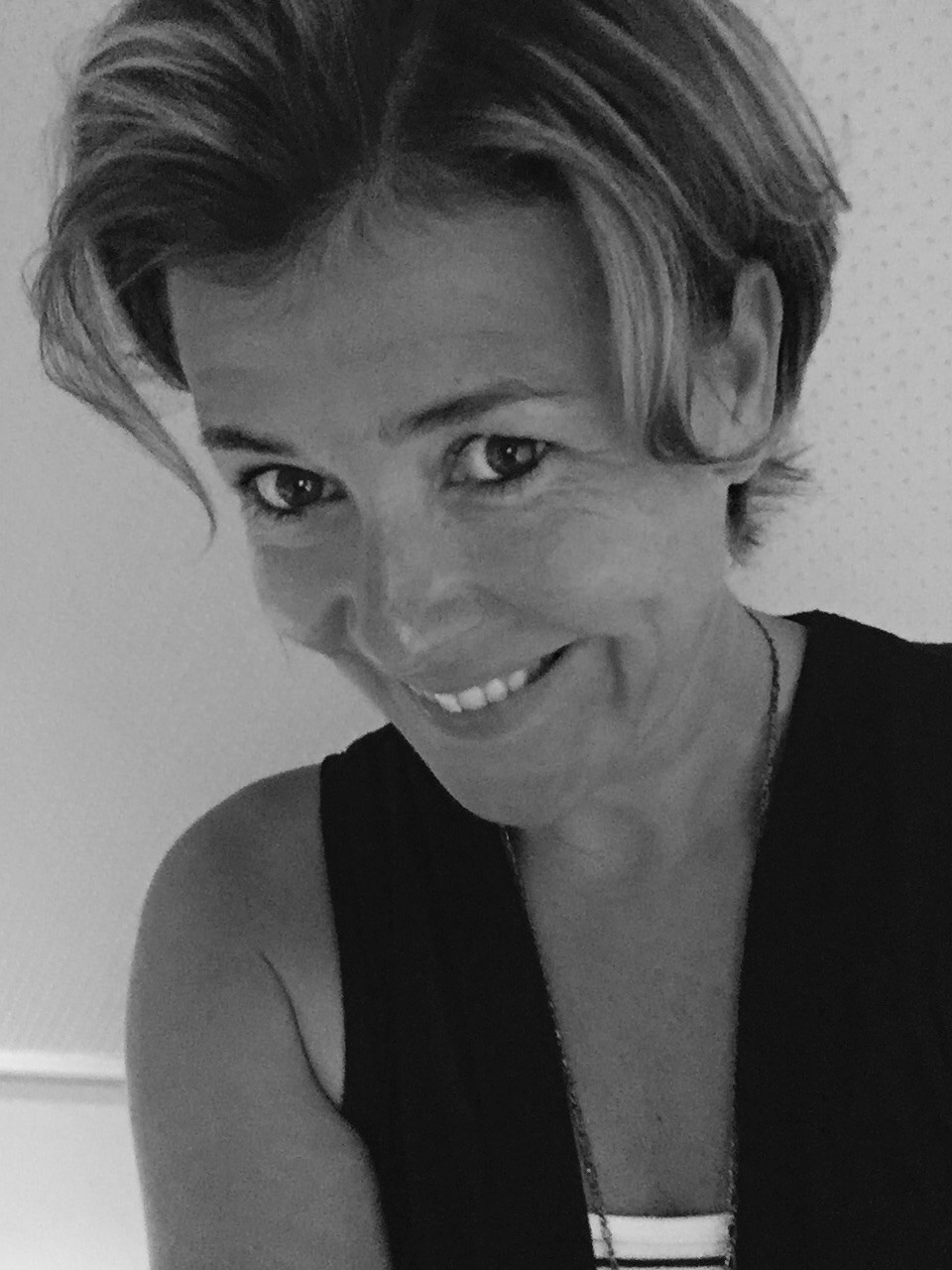 prior employer and, after searching the website, decided to become a Project Coordinator through the Winter Seasons of Service program. Ira has since served at many of the Jersey Cares volunteer opportunities remarking that the events "are all special in their own ways." Her favorite is Marketplace in New Brunswick because she said the organizers are passionate, cheerful and welcoming. Ira is originally from Germany and studied European Business Administration in Cambridge, England before relocating to the United States. When she is not volunteering, Ira enjoys swimming, biking, reading and spending time with her husband and 7-year-old son. Her advice to first-time volunteers is to go in with a positive attitude and open your eyes as there is always something to do.
Join an elite team of Jersey Cares volunteer leaders this spring as a Spring Seasons of Service Project Coordinators (PC's)! PC's provide leadership in Jersey Cares' recurring volunteer opportunities by serving as a liaison between volunteers, nonprofit partners, and Jersey Cares. They encourage volunteers to "Be the Change" and provide directions during projects. Give back, build skills and attend networking opportunities to meet like-minded people like you. To learn more click here or email Gabby.

February 2017
Mecca Keys

Mecca Keyes returned from her 2012 vacation newly inspired and dedicated to make a difference. She committed herself to become more involved socially and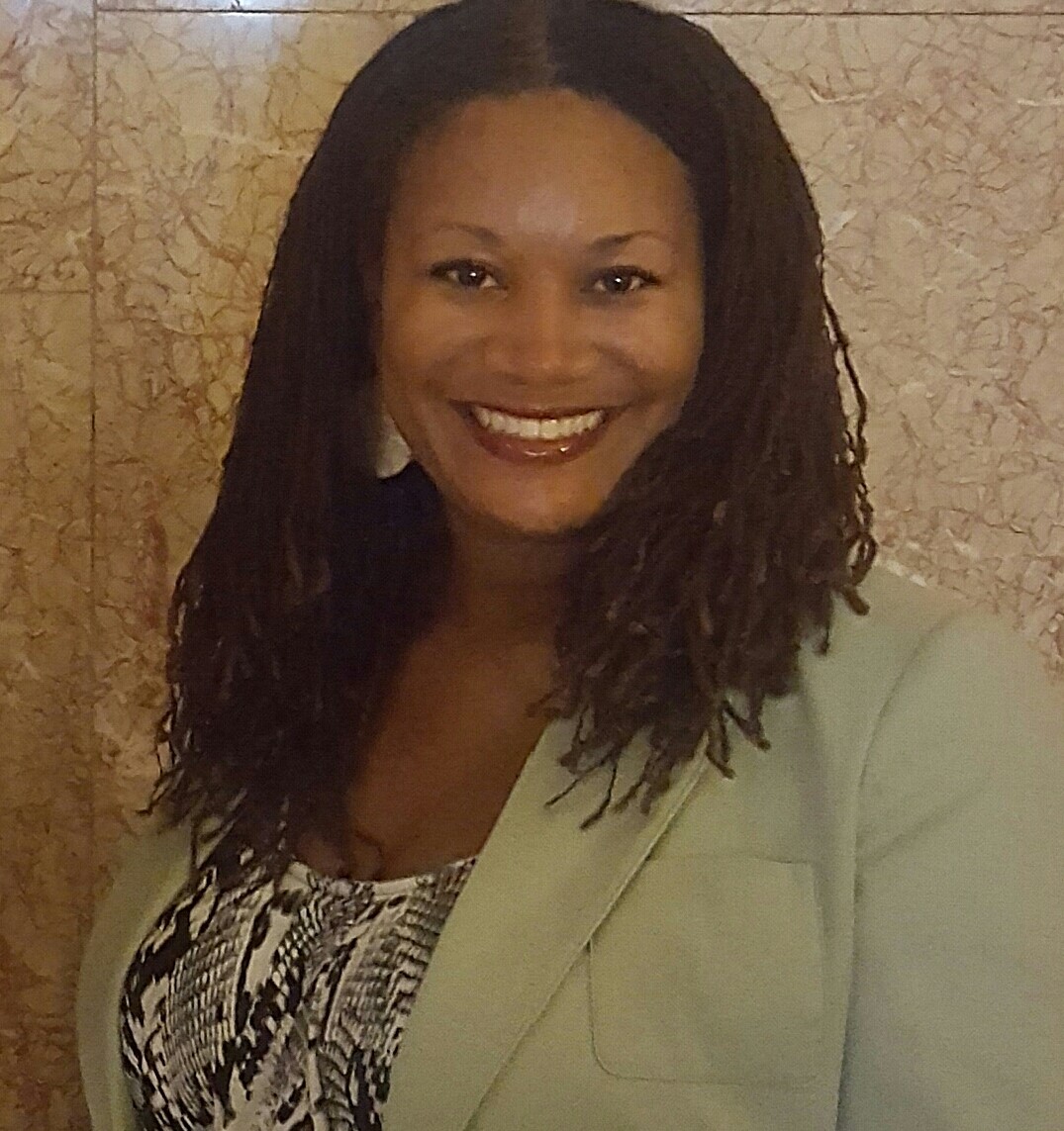 politically. A quick Google search led her to the Jersey Cares website and the opportunity to volunteer with Marketplace in Hillside, a project organizing food donations at the Community Foodbank of New Jersey, which is in her Newark community. Mecca has been volunteering at this project ever since and currently serves as its Project Coordinator. She enjoys serving in the community in which she lives, meeting the wonderful people who work and volunteer at the Food Bank, and providing food to areas that are essentially food deserts and in desperate need. Mecca became a Project Coordinator after realizing it would be a good link to her professional skills in Project Management. In addition to her volunteer work, Mecca is working on her post-Master degree in Community Economic Development from Pennsylvania State World Campus and she enjoys reading, cooking and watching Netflix documentaries. She makes sure all first-time volunteers get a warm welcome and a tour and brief history of the Food Bank. Her advice to new volunteers is to dress with safety in mind and to come back and volunteer again.
January 2017
David Jurman
David Jurman has been a life-long volunteer with Jersey Cares since its inception in 1993. Every month, for the last 23 years, David has participated in our Hunger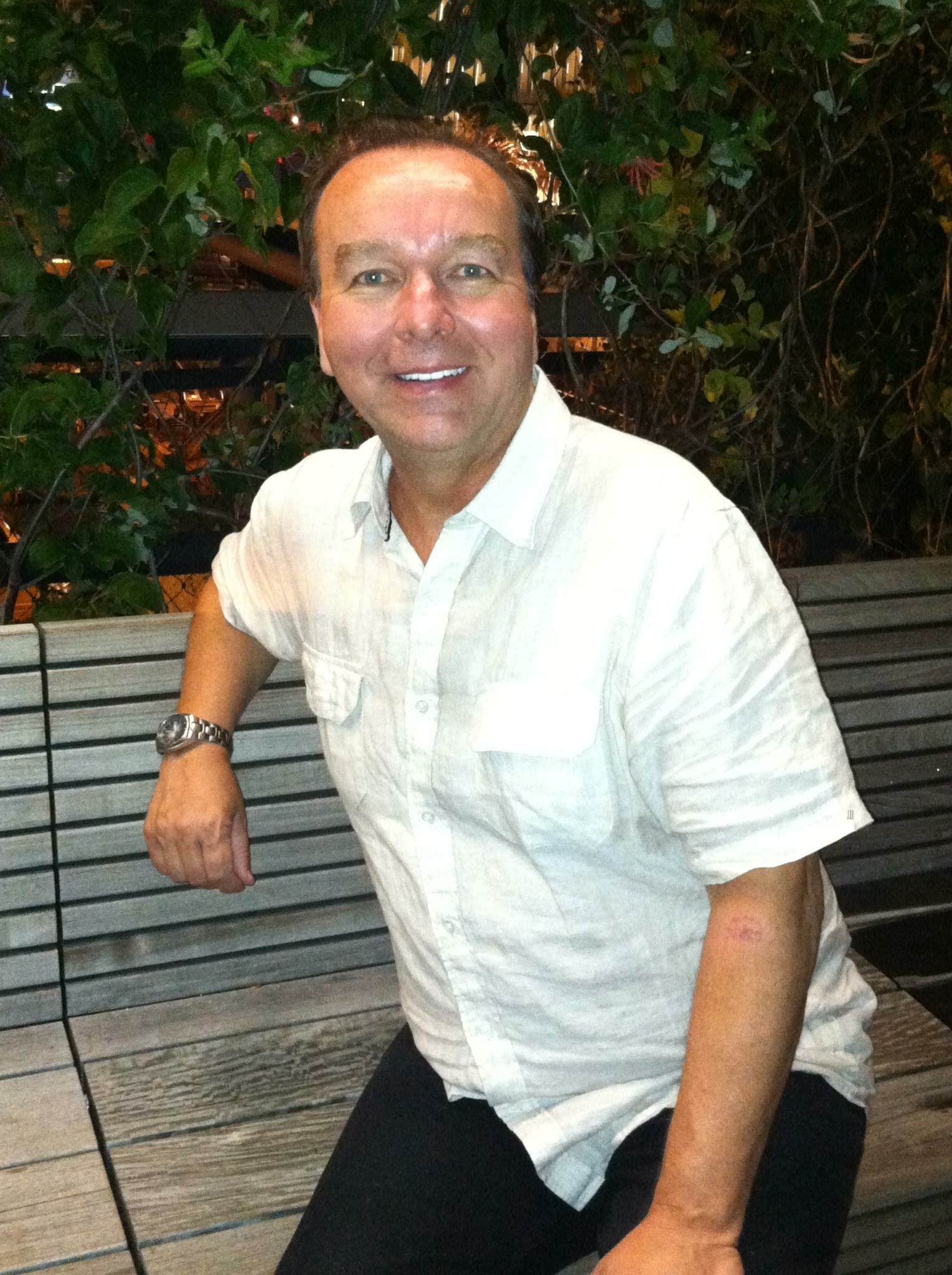 Helpers in Newark program at the Saint John's Soup Kitchen giving back to those in need. Throughout his time volunteering, he's developed a sense of community and family that exists between Jersey Cares and the staff at the Soup Kitchen, which he has found rewarding and satisfying. He chose Jersey Cares because "what is especially appealing to me is the mission of Jersey Cares which is trying to make a positive difference which they to do in such an impactful way." Not only has he volunteered for the last two decades, he has also been a Project Coordinator leading many volunteer groups attending Hunger Helpers in Newark. David became a leader because "the opportunity to lead a group of like-minded individuals engaged in social action led me to want to become a PC." David's commitment and dedication to Jersey Cares has set a tremendous example for all our volunteers who wish to lead in our various volunteer opportunities offered. When he isn't volunteering in Newark, he's busy travelling all around the world or attending performing arts.


December 2016
Nyree Miscia
What's the best way to spend your fortieth birthday? The answer according to Nyree Miscia was to embark on a forty-day journey giving back to her community to make a difference in any way possible. To her, "Turning forty is a big deal. I feel more fulfilled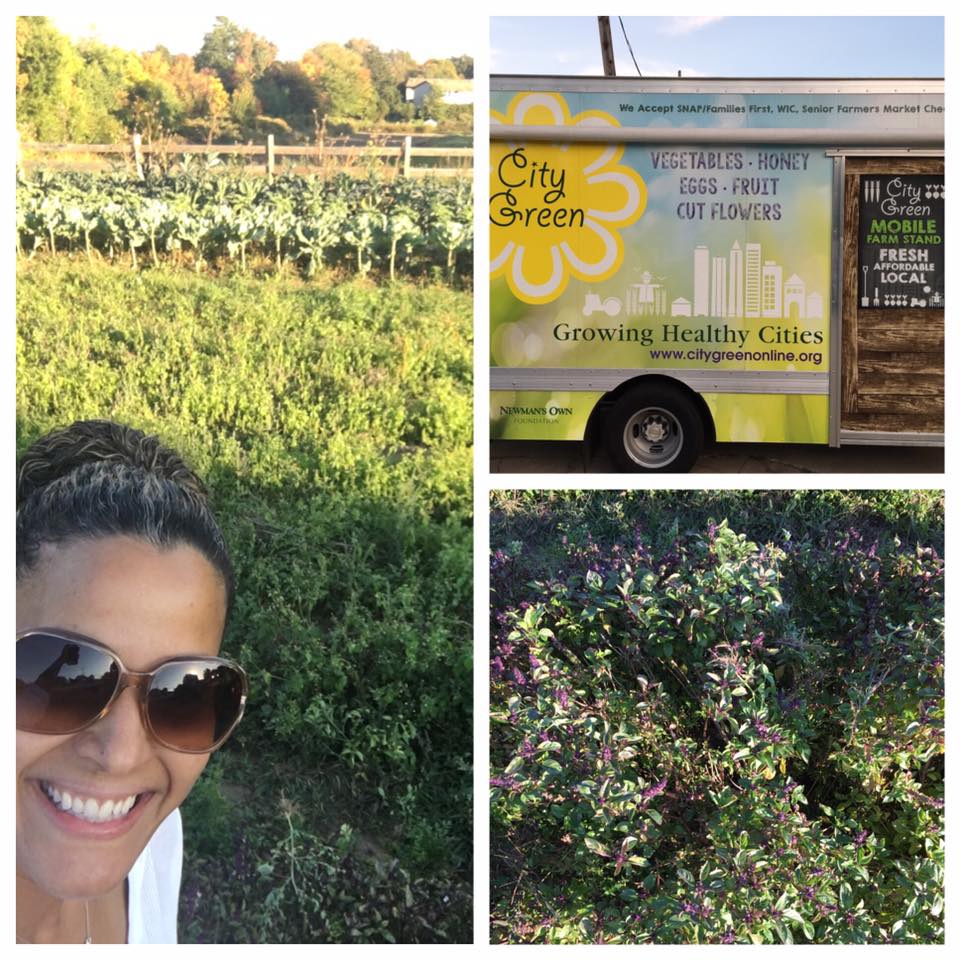 by helping others, therefore I wanted to ring in forty with something big." Between managing her business and taking care of four kids, Nyree took the time to volunteer in several impact areas. She chose Jersey Cares because of its flexibility and variety of volunteering opportunities such as Caring Closet in Madison and Donation Cleanup in Belmar. Nyree's favorite opportunity so far has been Hunger Helpers in Hoboken because of the tightknit community the staff has created in giving back to those in need. Her advice for volunteers looking to partake in a similar journey is "Plan it. Make sure you give yourself some leeway. Make sure your schedule is flexible; somethings don't always go as planned." She finds that Jersey Cares is a great way for new volunteers to get their feet wet because of the variety of opportunities that are available. From the joy of volunteering to being featured on the local news, Nyree has been extremely happy that she took on this incredible journey. She looks forward finishing up her forty days and plans to continue volunteering beyond her birthday.
November 2016
Richard Charles, Jr.
Richard Charles, Jr. started out as a volunteer back in February 2016 and has been an important part of the Jersey Cares team since then. After graduating high school, he got involved in Behind the Scenes with Jersey Cares to help out at our local office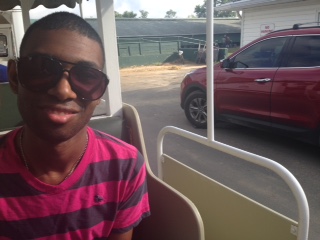 on a weekly basis. Every Thursday morning, he comes in with a bright smile, ready to support Jersey Cares by reaching out to new volunteers. His advice to incoming volunteers is to "do well and enjoy what you do." Rich can always be found at his desk with his head phones plugged in, working diligently on his daily tasks assisting the staff at Jersey Cares. He says "it's been a lot of fun and I'm enjoying it so far." Apart from coming in every Thursday, Rich has a passion for writing, where he'll spend his time writing on things he sees on TV.
October 2016
Julia Stadlinger
When Julia Stadlinger walked into a local coffee shop she never expected to have a run in with Jersey Cares. At the coffee shop she stumbled upon a Jersey Cares flyer, instantly googled Jersey Cares, and began signing up for projects located near her home. She knew she wanted to do more than volunteering and became involved in Jersey Cares' 2016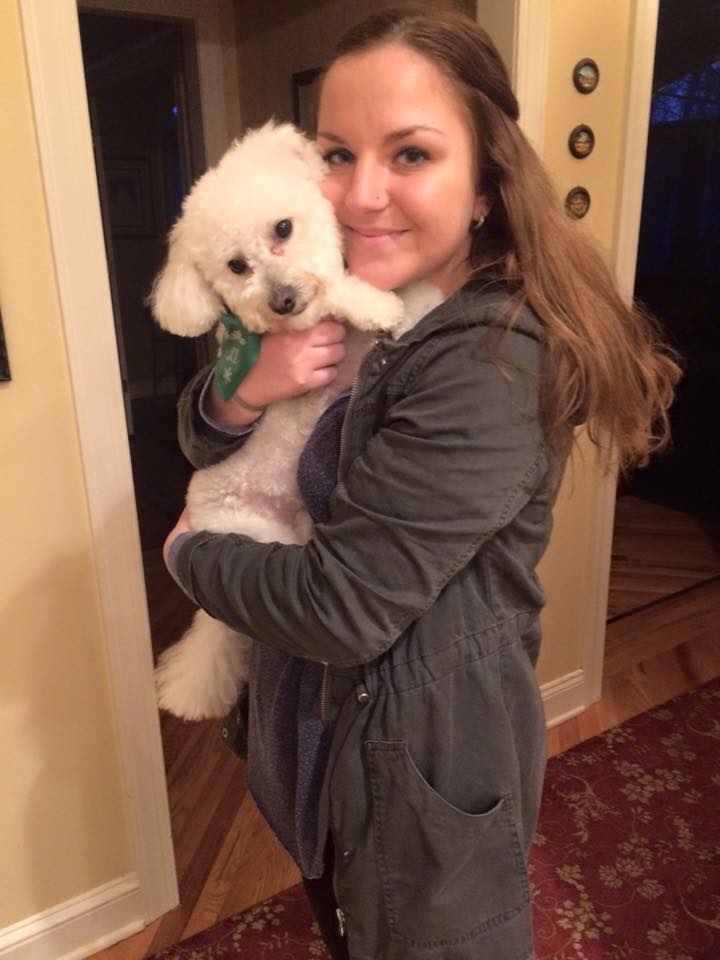 Summer Seasons of Service opportunity. Julia always wanted to become a leader through Jersey Cares because of her past leadership experiences throughout high school. Her favorite projects so far have been Marketplace in Toms River and Mobile Meals in Elizabeth. For Julia, both projects were filled with a unique experience and showed her that her volunteering does indeed have a positive, and direct, impact with low-income families that depend on these projects.
Julia's advice for first time volunteers is "First and foremost, don't be nervous! No project is going to go exactly as planned, but just being there and willing to help out will ensure a certain degree of success. As cliché as it sounds, every experience is a learning opportunity and I promise, will help you grow as a person! Also, make sure to try your best to keep a positive attitude, it really does make a difference not only for yourself but for the people around you as well." When Julia isn't volunteering you can find her in her college library studying, coffee included, possibly baking, especially cupcakes, or hanging out with her dog Mia.
September 2016
Sharon Levy
Sharon Levy's journey with Jersey Cares began in June of 2016. Within one week she learned about the leadership opportunities and knew she wanted to get more involved. Sharon chose to be a Project Coordinator because "volunteering is about building relationships, networking, and meeting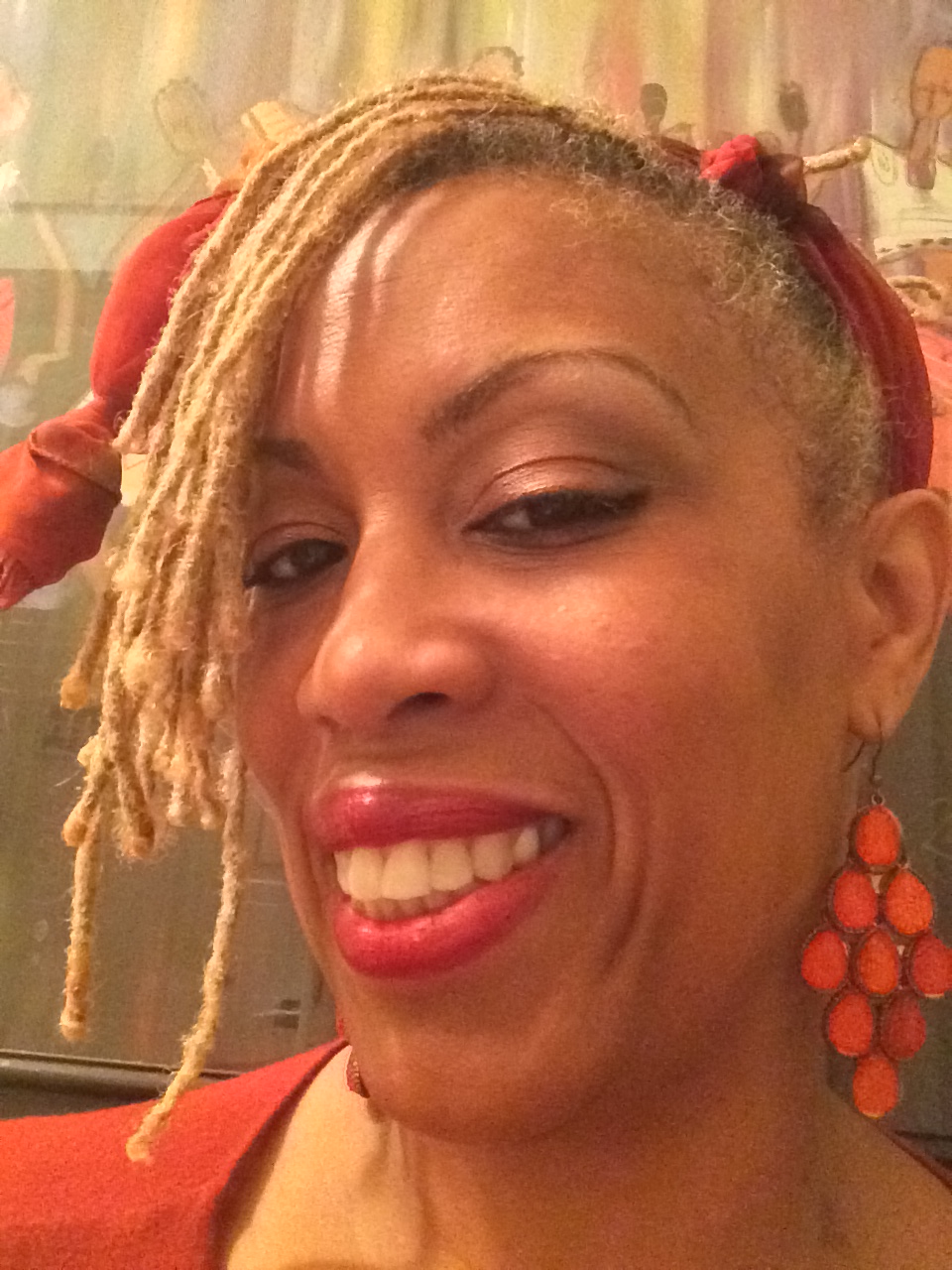 people." To her, these are the key components to being asuccessful volunteer. When she isn't busy running her company, Sharon can be found volunteering all around New Jersey. From Marketplace in East Brunswick to Kiddy Care in Lawrenceville, Sharon has always had a fantastic experience volunteering. The one project she's most fascinated by is Plant it Forward in Jersey City (Veteran's Cemetery). Sharon found that everyone she worked with had so much passion in protecting the cemetery's historical attributes. This passion is what drives her to volunteer again at the Veteran's Cemetery in the near future. Also, when asked for her advice to give to incoming volunteers, she immediately responded with "Just put your heart into it because it's really important, with the heart comes passion." Her own experience has helped her become zealous for volunteering especially as she continues to immerse herself in several projects with Jersey Cares.
August 2016
Briana Alarcon
After graduating from Union Community College in 2015, Briana Alarcon decided to volunteer with Jersey Cares. As a catechist and tutor, she knew she wanted to be a leader not only to boost her confidence but to also make others feel better. She became a Season of Service Project Coordinator and has volunteered ever since then in several different projects either in nursing homes or helping improve the environment of New Jersey. Although, her favorite project so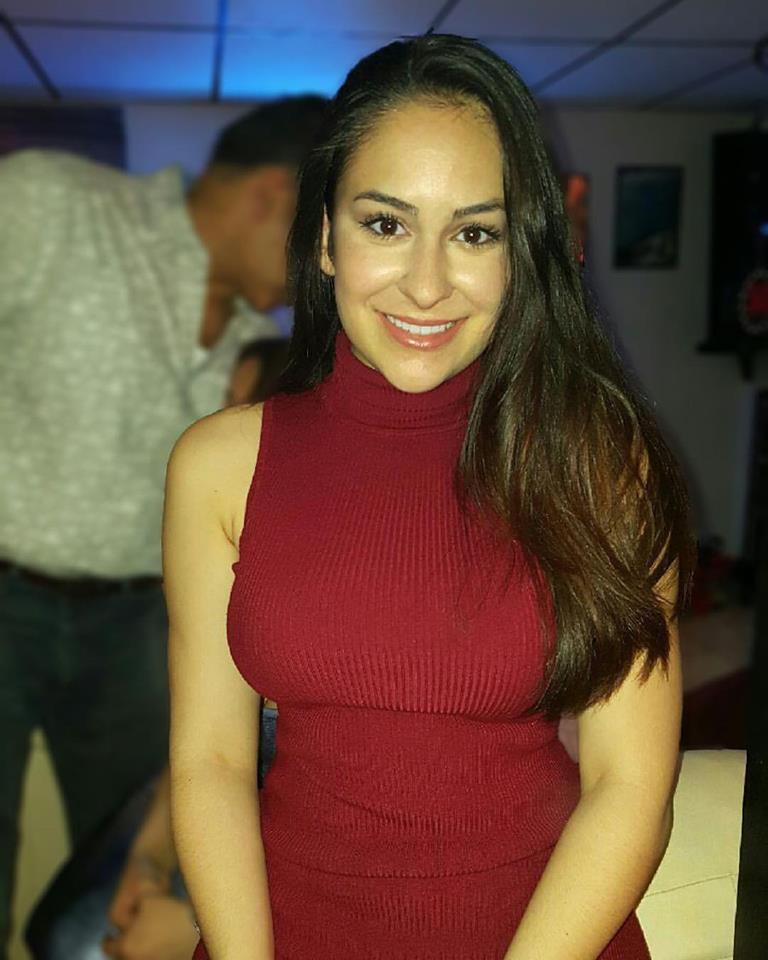 far has been at Josephine's Place, an organization that brings women together to learn more about basic computer skills. Briana has found this experience enriching because it is a place of empowerment for women. It has also helped her become confident in improving her Spanish skills and hopes that more women sign up for Computer Essentials in Elizabeth despite the waitlist. Looking back at her time with Jersey Cares, she said "I really wanted to help others and it has always been a fun experience."

Apart from being a Volunteer Leader, she works full time at a law firm. She plans on attending Rutgers University to continue her passion with the legal world by studying Political Science and History; eventually attending law school to become a lawyer. As she goes back to school, she plans on continuing to volunteer with Jersey Cares and be a Project Coordinator for as long as she can.
July 2016
Ambica Mallipeddi
New to the United States, transplant-turned-Season of Service leader Ambica Mallipeddi decided to begin volunteering as a way to explore her new country and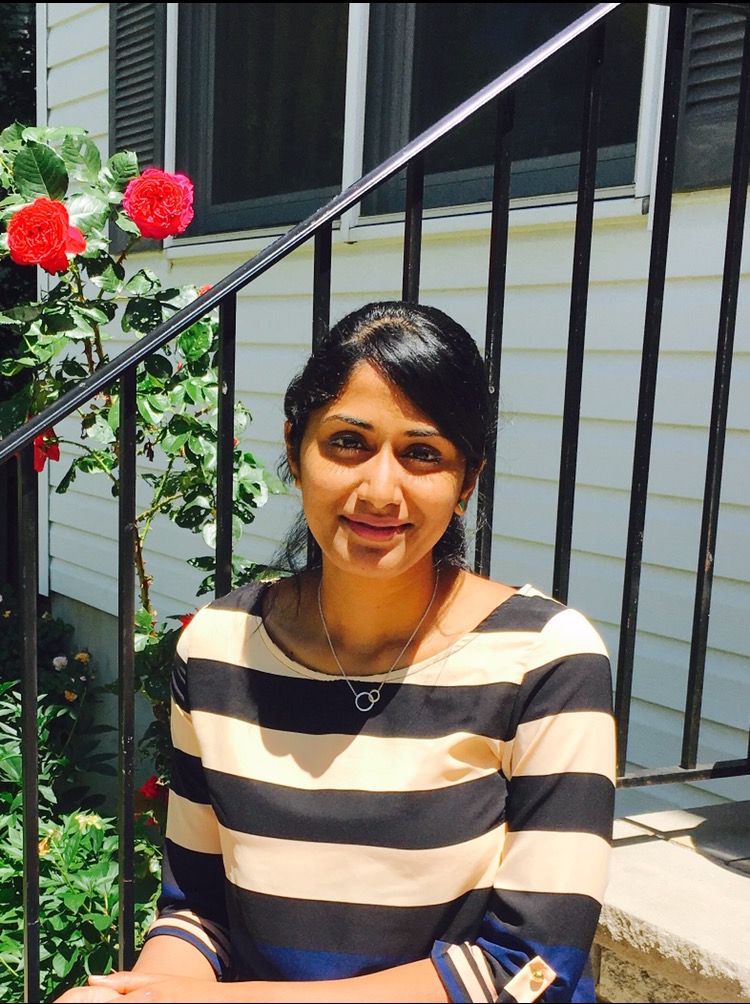 her community. A dentist from India, Ambica is now studying to earn her license here in the States. When she learned about the Seasons of Service program, she knew this would be a great opportunity for her to enhance her leadership skills. As a new Project Coordinator, Ambica connected with the projects at Josephine's Place: an organization committed to women's empowerment. In whatever free time she has between teaching Computer Essentials and chasing her toddler around, she tends to her vegetable garden. Whether it's cooking with freshly grown ingredients from her garden or training volunteers and clients valuable life skills, Ambica knows a thing or two about growing relationships from scratch. Her advice to new volunteers? Stay open-minded, positive, and communicative.
June 2016
Loretta Robertson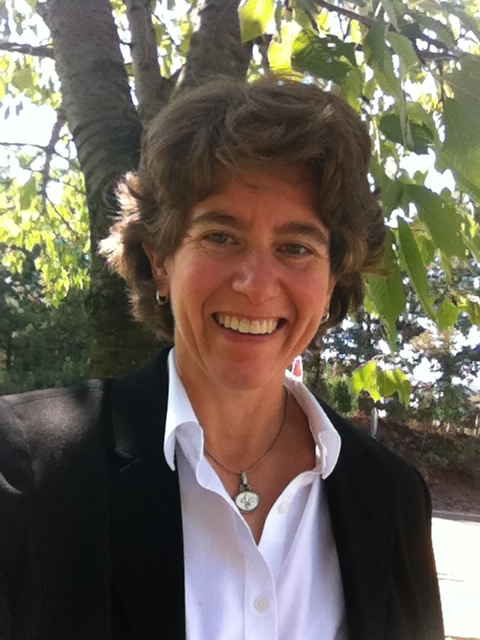 In the aftermath of Hurricane Sandy, volunteers showed the truth strength of Jersey. It was through one of these disaster recovery volunteers that Loretta Robertson was referred to Jersey Cares, and it just goes to show the power of making connections through volunteerism! This Seasons of Service Project Coordinator loves volunteering at Donation Sorting in Short Hills because of her own connection with the agency's mission. She began as a volunteer herself as someone who identifies as more of a "follower." But when you love something, it's hard not to want to take that extra step. She wanted to try something new and really connects with her new role as a volunteer leader. She recommends the program as a great way to gain great leadership experience. This hands-on volunteer has supported a whole gamut of projects, ranging from environmental Earth Keepers projects to direct client-service with Mobile Meals in Paterson. And when she isn't on the front lines of volunteering, she volunteers her time to support us around the office through Behind-the-Scenes. Thank you, Loretta!
May 2016
Dawn Heavens
New Jersey native Dawn Heavens resolved to volunteer more this year. And did she ever! When she received an email about the Project Coordinator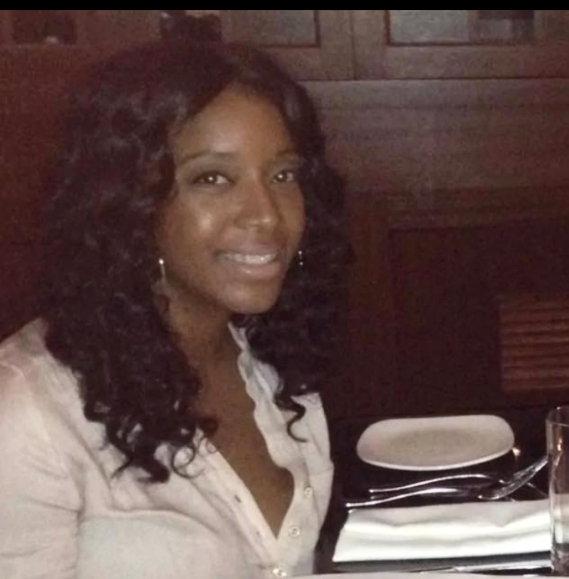 leadership program, she decided it was time for a change. She loved volunteering as the people she met were always nice and welcoming, but she wanted more of a leadership role and decided to become a Jersey Cares Project Coordinator to help develop her leadership skills. Since January, she has been leading projects at various Care One locations assisting with Saturday Socials and Pet Therapy. Dawn's favorite project is Pet Therapy, where she gets to see animals and interact with seniors. When she isn't volunteering, she works as a bartender and tries to make time for her friends, boyfriend, and her love of traveling – she would love to go back to Europe! For first time volunteers, Dawn's advice is to just have fun. You may be nervous your first time since you are in new surroundings but just do it; it will be worth it.
April 2016
Asia Moore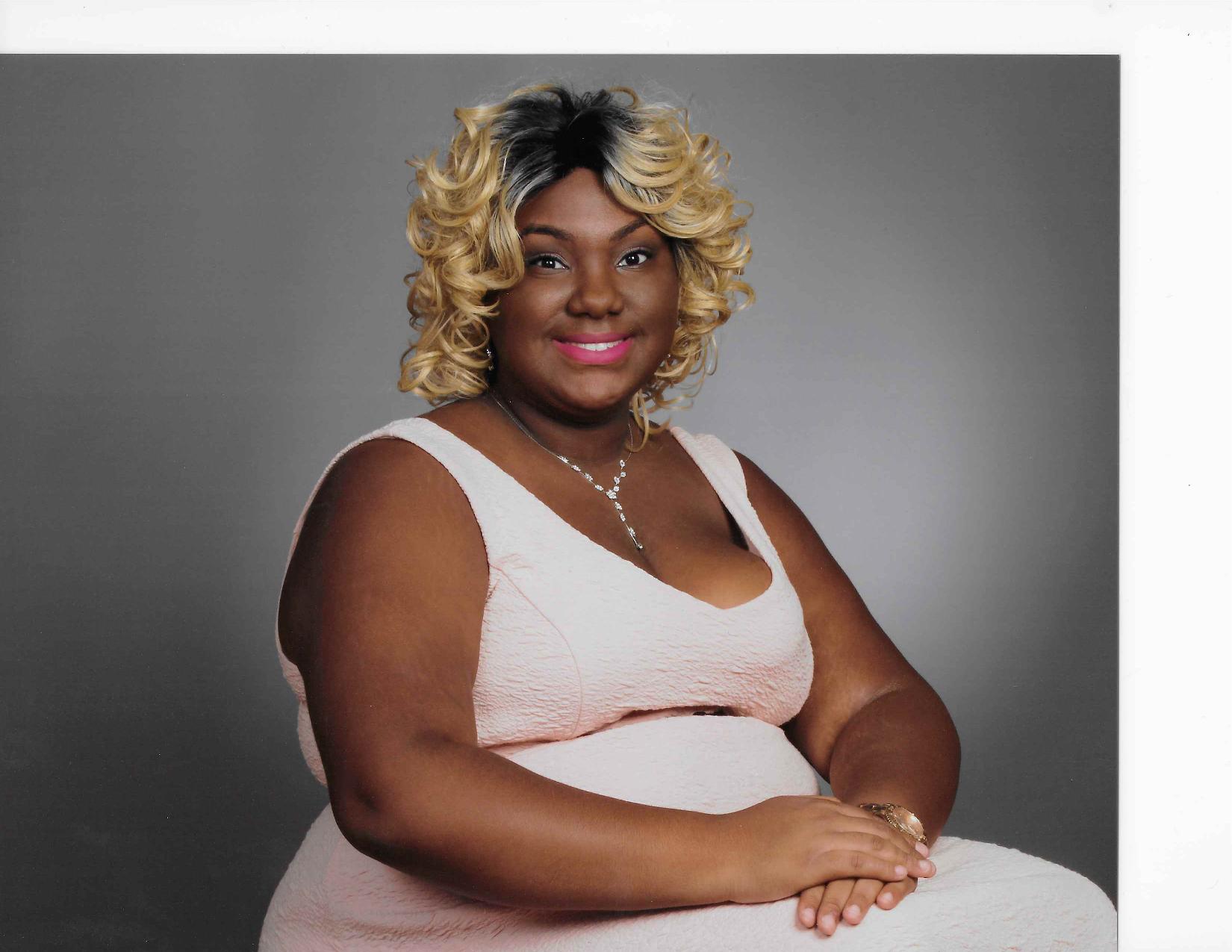 Meet Asia Moore—one of the newest additions to the Project Coordinator family, currently active in the Season of Service Spring Semester. This high school senior is focused on senior care, and plans to use her leadership role to engage volunteers in long-term care facilities. Asia feels that seniors are often forgotten, and wants to help make a difference in their lives. Before she was referred to Jersey Cares through a teacher, she was already making a big impact on the Jersey Shore as well as in New Orleans, where she helped restore homes and beaches from the recent natural disasters. This ambitious young woman is considering law school, but plans to keep her eye on social sciences and civic engagement. Social justice is close to her heart, and she is actively engaged in events, conferences, and presenting on contemporary issues at her own high school. When she isn't changing the world, she's focused on music. Currently, she plays guitar. A volunteer with an activist background and a classically-trained ear? Now that's music to our ears.
March 2016
Alejandra Linares​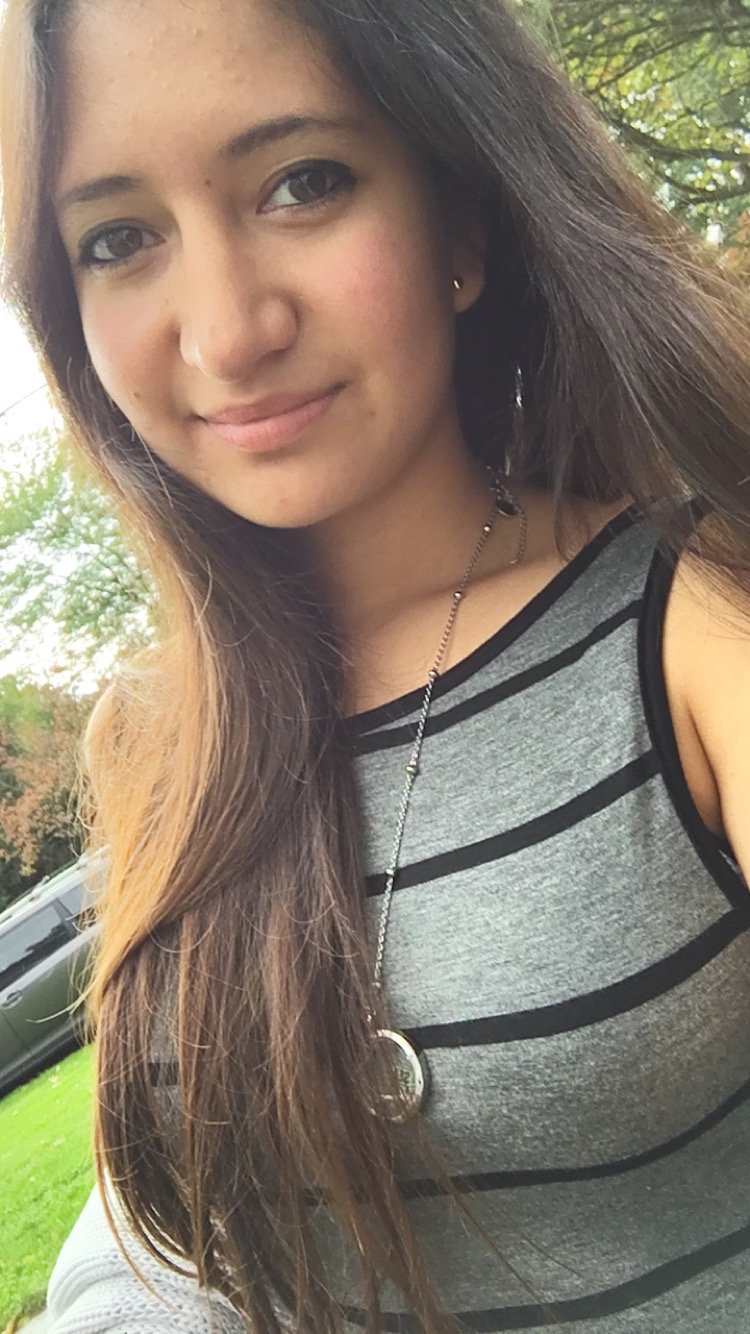 Alejandra Linares, originally from Mexico, always liked helping people. In Mexico she volunteered one-on-one with individuals with disabilities: taking them to the park, movies, and other fun activities. A year and a half ago she moved to the States and works as an Au Pair while going to school part time studying Industrial Design. She stumbled upon Jersey Cares back in December and, in any free time she can find, loves to volunteer. Her favorite project is Saturday Social in Morristown, as she loves to see smiles on the seniors' faces. She recently became a PC and is looking to get more involved in leading future projects with Jersey Cares.
February 2016
Shaun Malviya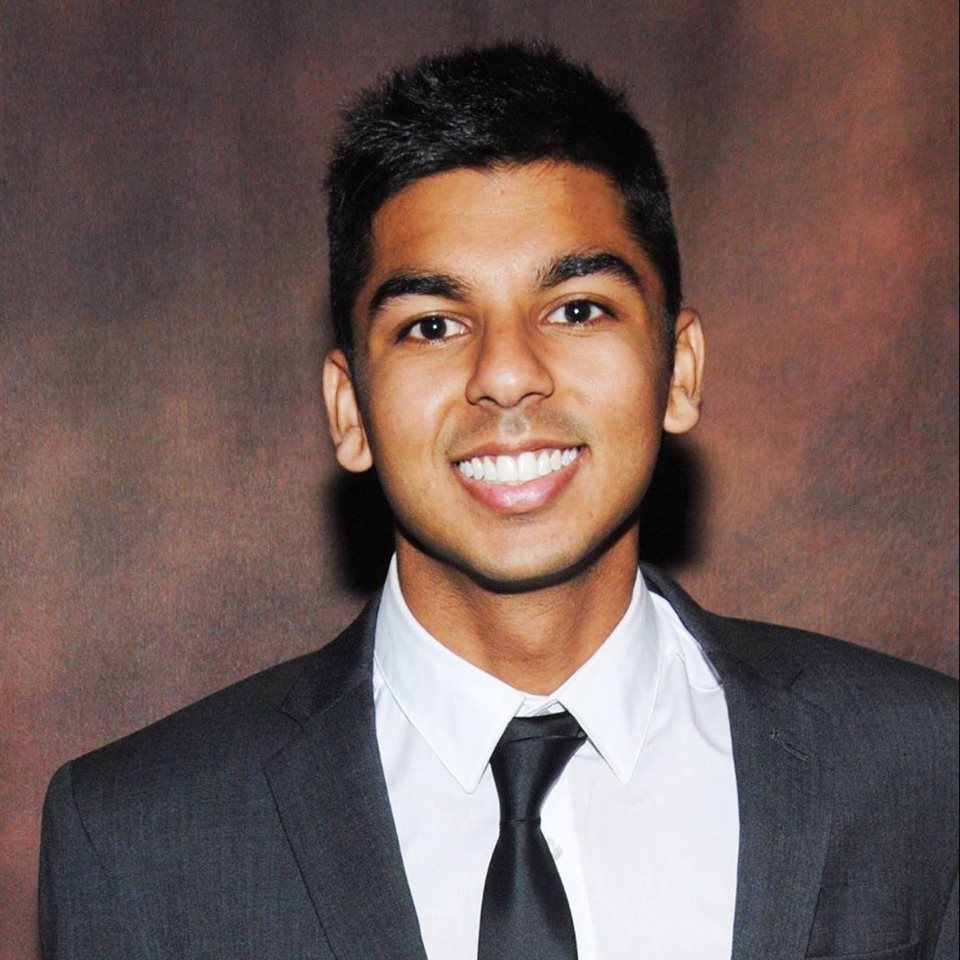 Originally from Dallas, business school graduate Shaun Malviya has already seen a lot of this county in his early twenties. Just recently, Shaun was transplanted to New Jersey for work. Acutely aware of the hunger and homelessness problems near his community, he regularly volunteers with Marketplace in East Brunswick. It didn't take long for this volunteer to step up and become a volunteer leader, and his background as fraternity president and collegiate volunteer shine through with his weekly service.
Shaun describes his initial interest in Jersey Cares as a "no-brainer"—with a large volunteer base, he was excited to join the movement. As Shaun explains, "There are roughly 3 billion people who live on less than $2.50 a day. It just seems like people aren't even getting a chance to live, much less become the change they wish to see." Shaun himself borrows inspiration from his own role model, the legendary basketball record-holder for the Dallas Mavericks, Dirk Nowitzki; like the philanthropic power-forward, Shaun is committed to fighting hunger and poverty. To anyone else interested in making a difference, he recommends: "Just start somewhere. You can only go up from there." Always moving upwards, Shaun is currently working to expand projects into the Princeton area.

January 2016
Ronzell Dundas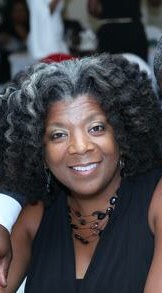 For over 30 years, Ronzell had worked in the corporate world. But with her daughter's imminent graduation approaching, she decided it was time to give back. She started as a Jersey Cares volunteer in 2007 and quickly found her niche teaching women basic computer literacy with Computer Essentials in Elizabeth. Though the language barrier has been difficult, the exchanges are always win-win. She initially became a Project Coordinator because she had the time, and there was a need. Through her experience leading Computer Essentials at the women's shelter, she realized she was making a connection helping the women themselves, rather than working to "increase the bottom line to only benefit corporate executives." In her past life, Ronzell may have worked in for-profits, but now, it is the women of her Computer Essentials classes who profit from her mentorship and leadership. "Without challenge, there is no growth," she explains. She learns as much from the women of the shelter as they learn from her, and she gets real pleasure from the good work. And you, too, can make real change in someone's life when you become a Project Coordinator like Ronzell!