The following are Jersey Cares Volunteer Stars...they all exceeded our expectations and inspired others through their leadership.
April 2019
Heba Abbas
Say Hello to Heba Abbas!
Heba has been a member of the Jersey Cares family and an active Jersey Cares Project Coordinator since 2014! With over 5 years of experience as a PC, Heba is a true professional at leading her teams of volunteers. When asked what first led her to join Jersey Cares, Heba remarked that:
"I was drawn to Jersey Cares because it has so many different types of projects, from visiting with the elderly to serving at soup kitchens, to cleaning up at local parks. I tried a bunch of projects before I found one that I continued with routinely. The best part about Jersey Cares is that you are not bound to any one project type if you don't want to be, and there is something to suit everyone."
Over the years Heba has taken the chance to try out a wide range of opportunities, with some of her favorites being Marketplace in Hillside, Hunger Helpers in Jersey City, and Bingo Time with Veterans in Paramus, which she led for years. When not pursuing her hobbies of traveling the globe, sight-seeing, and taking long hikes, she can be found at her current favorite project to PC, Tutor and Mentor in Livingston. When asked what she loved most about this opportunity, Heba noted:
"I typically work with adults on a daily basis, so I find it really refreshing to volunteer my time working with children. I look forward to every Saturday morning with these kids! Being able to see the lightbulb go off in a child's head when they "get" what you've just explained to them is beyond rewarding."
As a Project Coordinator, Heba advises new volunteers "Don't be afraid to step out of your comfort zone and try something new! Volunteering is something you can do with your friends, family, colleagues, classmates, or alone, and you may be surprised to meet some brand-new friends along the way!"
Inspired by Heba's dedication to service? Why not consider taking the lead and becoming a Jersey Cares Project Coordinator today! To learn more, click here.
March 2019
Sister Katherine
Say Hello to Sister Katherine!
Sister Katherine has been a part of Jersey Cares and a Project Coordinator since May of 2018! Having devoted her life towards serving others, especially the homeless and hungry of Camden, joining Jersey Cares seemed like the perfect organization to join. When asked why she chose to volunteer with Jersey Cares, she remarked: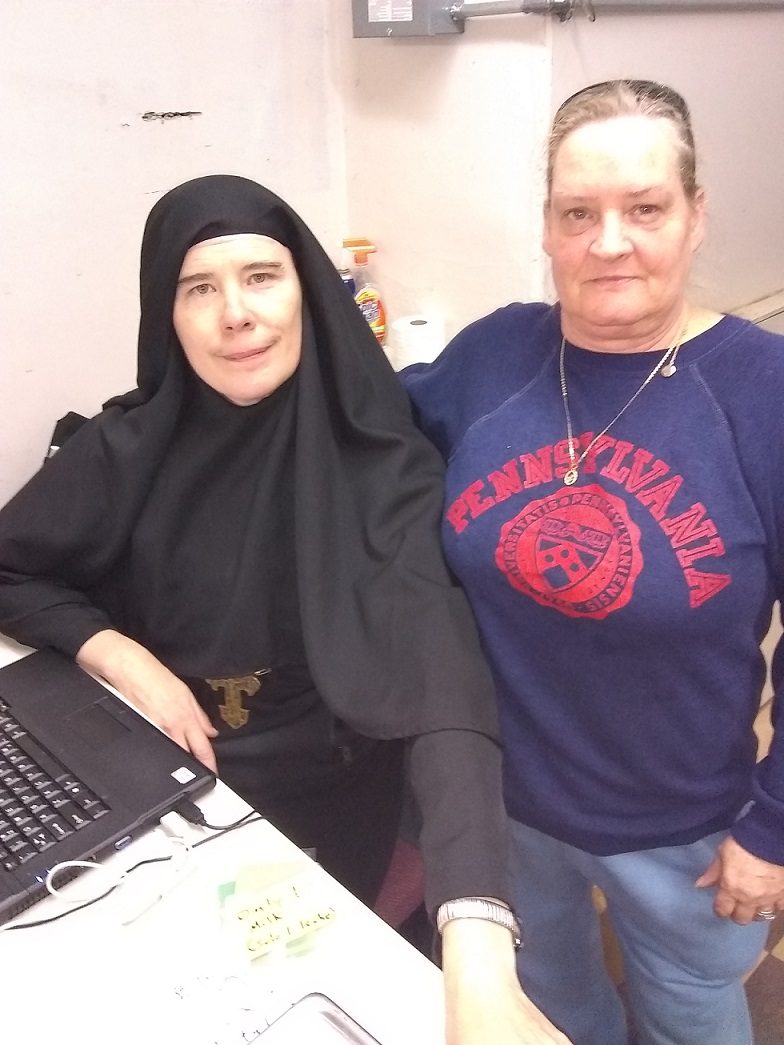 "I was drawn to the fact that Jersey Cares welcomes volunteers from all over the state, with few restrictions, allowing people from all walks of life to join together in helping others. Plus, it makes such a difference that projects are short term, allowing volunteers to spend as much time as they'd like volunteering."
When not devoting her free time to her love of writing and embroidery, along with collecting and distributing supplies to the homeless on the streets of Camden, Sister Katherine spends every Tuesday and Wednesday as the Project Coordinator for Marketplace in Camden. When asked about her favorite part of this opportunity, Sister Katherine stated:
"I love that I get to volunteer for an organization that fills such an important need in the local community. With few food stores, Camden is a "food desert", so having the food pantry allows community members to receive necessities such as fresh fruits and vegetables, meat, dairy products, as well as canned goods and other non-perishables. Above all else, though, I get the chance to show our recipients that they are loved and cared for when they may feel forgotten."
As a Project Coordinator, Sister Katherine has found that "the best way to get started is to look through the Opportunity Calendar, find something that interests you, and then go for it! With so many opportunities to choose from there's something for everyone."
Inspired by Sister Katherine's dedication to service? Why not consider taking the lead and becoming a Jersey Cares Project Coordinator today! To learn more, click here.
February 2019
Joann Douds
Say Hello to Joanne Douds!
Joanne has been a member of the Jersey Cares family since 2016 and an active Jersey Cares Project Coordinator and Leadership Specialist since 2017. From her work as a mentor in the Service Works program to her current role as a regular Project Coordinator, Joanne has never been one to shy away from taking the lead! When asked how she first discovered Jersey Cares, she reminisced that:
"Actually, Jersey Cares found me! Because of the mentoring, I did with college students at the time, Jersey Cares enlisted me to join the Service Works program as a mentor for a cohort of Rutgers students."
Joanne's service doesn't stop there! Following the completion of the program, she began working with a variety of other Jersey Cares programs including Care of the Park at Branch Brook Park. When she's not long-distance cycling or traversing the globe as an internationally licensed realtor, Joanne can be found at her favorite project, Caring Closet in Madison. When asked what she loved most about this opportunity, Joanne noted:
"Things at Dress for Success move very fast. Volunteers have to get organized quickly and it requires a lot of communication. That allows us to build a sense of community and comradery. As I always say to the volunteers, 'We're gonna work hard today but we're gonna have fun. If you aren't having fun, you're not in the right place."
As a Project Coordinator, Joanne has found that "It is more effective to submerge yourself in one project rather than jumping around. You see the operations from a different angle."
Inspired by Joanne's dedication to service? Why not consider taking the lead and becoming a Jersey Cares Project Coordinator today! To learn more, click here.
January 2019
Mariya Ermakova
Say Hello to Mariya Ermakova!
Mariya has been a volunteer with Jersey Cares since January 2018 and has been actively engaging the community ever since! With over 150 hours already under her belt and more opportunities scheduled, Mariya has worked tirelessly across the city of Newark to enact positive change.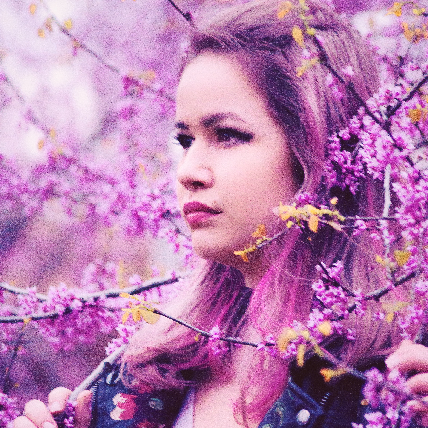 Her dedication to service quickly became a call to leadership and in April, she became a Jersey Cares Project Coordinator (PC). When asked why she chose to become a Project Coordinator, Mariya noted that she had a strong desire to develop her skills as a leader. Since then, she has regularly led a variety of project with us. She noted that her favorite projects were "Farm to Table at Vineyard Baptist Church, Marketplace in Newark, and Community Clean Sweep in Newark. I really enjoy working on projects that involve helping people and the environment".
Outside of her volunteer service, Mariya works as a bartender with interests in cooking and drawing. She hopes to pursue a second degree in video production. When asked what advice she has for first-time volunteers, Mariya noted,
"It is very important to find the project that inspires you. Don't give up."
We are so thankful for Mariya's service! You too can take the lead as a Jersey Cares Project Coordinator. Be The Change and click here to get started on your own PC journey!