COVID-19 RESPONSE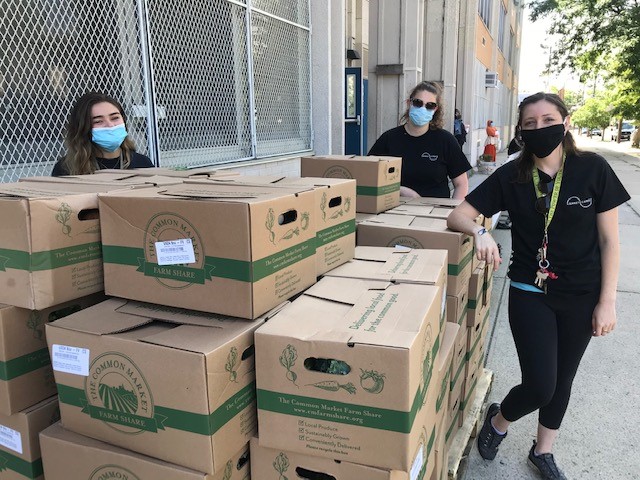 COVID-19 has created difficult circumstances for families and individuals across the globe. While the health and safety of people in our community is top priority, we also recognize that many of our partners are lacking essential resources due to social distancing restrictions. To address these community needs, Jersey Cares is rapidly developing new platforms for individuals and groups to donate and volunteer virtually. Listed below are a few programs to consider for corporate volunteer groups and individuals.
It is times like these that we look to the community to be at the forefront of change and demonstrate that together, we can unite through service to address our community's most challenging needs. With your help, Jersey Cares can maintain connections with our community partners and create a positive impact through volunteerism.
Jersey Cares Donations or Fundraisers
Jersey Cares relies on corporate and individual donations to keep our programs running. With your support, Jersey Cares can continue to develop programs to support nonprofit organizations around New Jersey who have been most affected by the COVID-19 virus. Your company can donate or start a fundraiser by visiting the Jersey Cares Donation Page.
COVID-19 Corporate Volunteer Opportunities
Many corporate employees are being asked to stay home due to the severity of the current health climate. Social distancing guidelines have made it very difficult to physically volunteer in the community, but it is important, now more than ever, to keep employees active in volunteerism. Jersey Cares has created new opportunities that can be conducted remotely or in small groups as a benefit of sponsorship. Stay connected with opportunities for your team to get involved via our Custom Corporate Service Program.
COVID-19 Individual Volunteer Opportunities
Please stay connected with our volunteer opportunity calendar to get involved as needs emerge.
Make a purchase from our Amazon Wish List to support our community partners that are lacking essential resources due to traveling and quarantine restrictions.
Create a resource video for Jersey Cares social media platforms. Contact meagan@jerseycares.org for more information!