The following are Jersey Cares Volunteer Stars...they all exceeded our expectations and inspired others through service.
January 2020
Monica Sharma
A huge HELLO to Monica Sharma!
Monica Sharma joined Jersey Cares as a volunteer a year ago and became a Project Coordinator last April. Since then, Monica hit the ground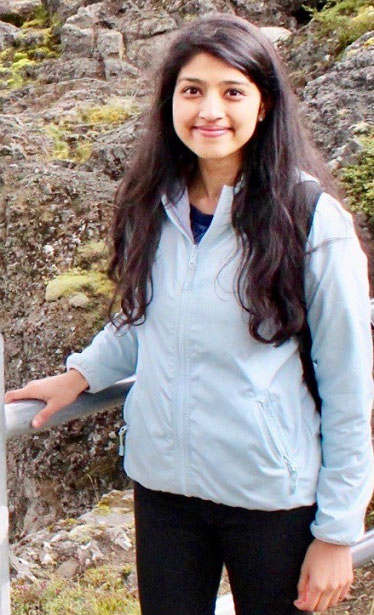 running and has been extremely involved in a wide variety of opportunities. When asking Monica why she decided to become involved with Jersey Cares, she responded;
"I've always enjoyed volunteering, and I wanted to continue to stay involved after college when I returned home to New Jersey. Jersey Cares seemed like a perfect fit for anyone with a busy schedule who wants to make a meaningful impact. I found it really exciting that through a simple portal system, I could register for so many different opportunities ranging from tutoring and mentoring children from low-income communities to sorting through donations of professional clothes to offer to women. I also saw joining the organization as a great way to make friends of all ages who are similarly passionate about strengthening the community."
Throughout her time as a volunteer and Project Coordinator, Monica has volunteered at Games Galore and More in Hanover, Donation Sorting in Short Hills, Brick City Block Party in Newark, Caring Closet in Madison, Hunger Helpers in Newark, Lights On in Newark, and countless other opportunities. When we asked her about her favorite project, Monica said;
"My favorite opportunity so far is Games Galore and More in Hanover, where I lead bingo and trivia to keep residents engaged and provide companionship that hopefully enhances the residents quality of life. These interactions have improved my understanding of the daily struggles of aging populations as I see how difficult it is to be confined to a wheelchair and increasingly dependent on others. I really like connecting with people from different backgrounds and helping to develop targeted solutions for the challenges they face. Learning about the circumstances of those with less privilege is a very humbling experience that has expanded my world view, and I find it incredibly rewarding to empower others to be their best selves."
Outside of volunteering with Jersey Cares, Monica is an aspiring physician who is interested in serving as a clinician, scientist, and educator all in one! She has a strong passion for health and wellness, and is currently involved in research that has applications to neurodegenerative disease. Monica loves to stay active and some of her favorite hobbies include yoga, CrossFit, tennis, meditation, reading, traveling, and playing piano and guitar.
Loved Monica's story and interested in becoming a Jersey Cares volunteer, or even consider becoming a volunteer leader through our Project Coordinator program? Click here for more information!