Exceeding expectations and inspiring others through service...
June 2020
Meet Lorraine Fetherman!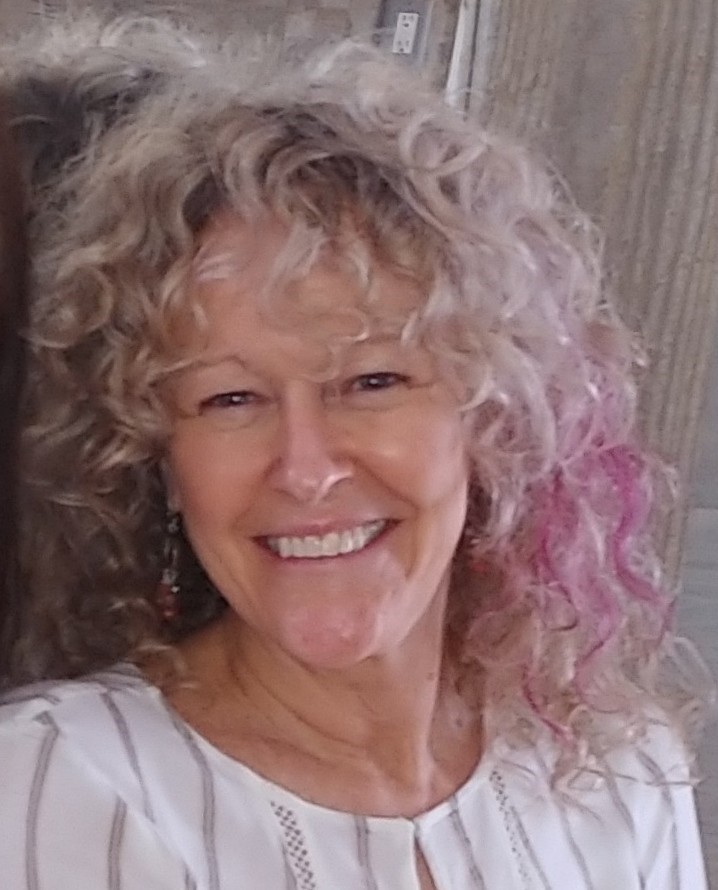 Lorraine began volunteering with Jersey Cares through Shopping for Seniors in Ocean County when it first began and has been a dedicated volunteer ever since! Lorraine is one of our top shoppers, having shopped for 38 orders so far with a combined value of $4,672! When asked what led her to become involved with Shopping for Seniors, Lorraine said; "As businesses began closing at the beginning of the pandemic, I knew that my dad, a senior who lives in an assisted living community, would need to stay home for his safety. After trying to set up a food delivery service and finding that they were all backed up for weeks, I decided to devote one day a week to shopping for him and his neighbors. I knew though that there were seniors who wouldn't have someone to shop for them and that there had to be a way to assist them. When I saw a news report about Shopping for Seniors in Ocean County, I knew that this was a way to get involved in helping seniors throughout the county receive the groceries they so desperately needed."
We asked Lorraine what advice she has for first time volunteers, and she replied, "I can only speak for shopping for seniors at this time. If you decide to volunteer for this program, please keep in mind that you may be the only person they have seen in months! Some seniors are alone, have few family nearby, or no family at all. They are scared, afraid of getting sick, feeling very vulnerable and helpless, and for some seniors they feel hopeless. You may be the highlight of their entire day, just being there makes the seniors feel special and lets them know that people care."
Outside of volunteering for Shopping for Seniors in Ocean County, Lorraine enjoys hiking, kayaking, biking, gardening, and socializing with friends (when we're not in lockdown). As Lorraine said, "I work a lot of hours indoors so I really appreciate getting back to nature and I see how important it is for us all to respect and preserve it." Inspired by Lorraine's story and interested in becoming a Jersey Cares volunteer? Click here to register today!
May 2020
Say Hello to Sandra Homoki!
Sandra has been a dedicated volunteer for Shopping for Seniors in Ocean County since the program began. To date, Sandy has gone on 50 shopping trips, with a total combine value of $3,392! When asked to describe what she enjoys most about Senior Shoppers, Sandy said; "Many Seniors are under quarantine within their communities or otherwise socially isolated from neighbors, friends, and families. Community and public bus transportation to stores is limited or temporarily shut down. This is a scary time for many seniors. Certainly, the thought of not having enough food or basic needs would be cause for fear and anxiety for anyone. When I deliver a shopping order, it makes my day to know I have helped alleviate some of their stress and worry."
We asked Sandy what led her to get involved with Senior Shoppers, and she replied; "As soon as COVID-19 recommendations and quarantines became news, I realized there was an unmet need for my senior neighbors. Of the approximately 44,000 residents in Manchester Township, about 29,000 live in a senior community, with more than 9 percent of the population at least 85 years of age. Most reside in my neighborhood of the Whiting section in Manchester. I love where I live and wanted to give back to those most in need."
Outside of volunteering for Shopping for Seniors in Ocean County, Sandy enjoys gardening and birdwatching. As Sandy said, "both tasks provide me with a healthy chore and peace of mind."
Inspired by Sandy's dedication and interested in becoming a Jersey Cares volunteer? Click here to register today!
April 2020
Meet Dipanshu Jain!
Dipanshu began volunteering in 2017 and signed on as a Project Coordinator this past August. When asked what advice he had for new volunteers or PC's, Dipanshu said; "I would tell those interested in becoming a Project Coordinator to not hesitate to join Jersey Cares. They give you a tremendous amount of options for opportunities. Keep looking till you find something you enjoy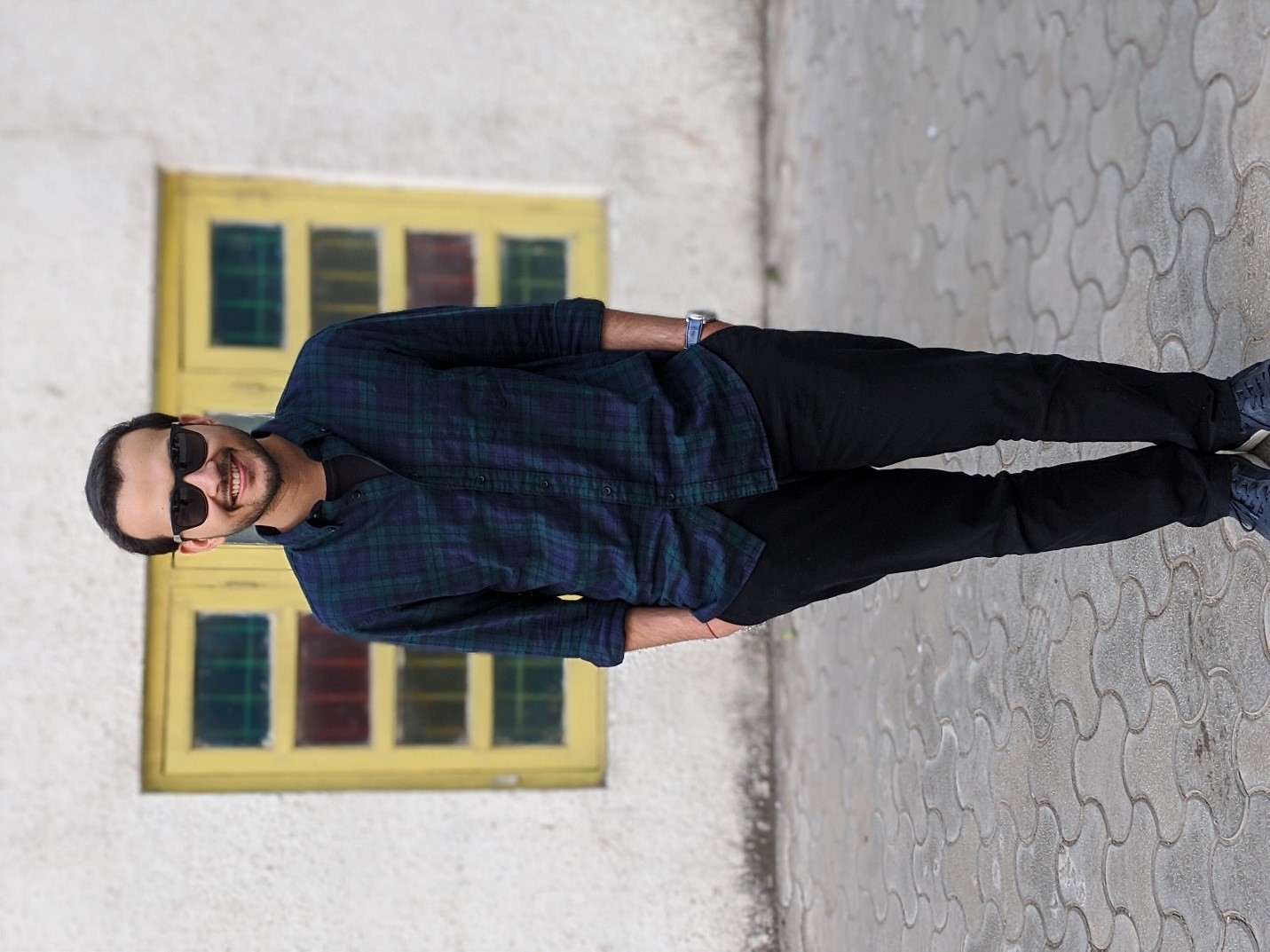 the most. If you are considering becoming a new volunteer - if you thought about it, don't take anymore time and just DO IT. When you help others, you are basically helping yourself! I kept this in mind when first thinking about becoming a P.C.! You learn so much through the experience, you learn about yourself and you can apply all the information/experience you gain to the rest of your life."
Dipanshu has proven to be a dedicated volunteer and Project Coordinator, devoting his time to a wide range of opportunities. These include Caring Closet in Hightstown and Earth Keepers in Watchung Reservation Mountainside. When we asked Dipanshu what he likes best about his two favorite opportunities, Tutor and Mentor in Livingston and Tutor and Mentor in Martinsville, he explained; "To be honest, I have enjoyed all the opportunities I have done. Throughout each of these opportunities, I have learned new skills and been able to meet so many new people. Personally, I would choose the Tutor and Mentor opportunities as my favorite because even when I was in India, I was tutoring. I love being able to see students faces light up when they learn something new. Our students mainly consist of 8th graders from the ages of 12-13 years old. I have been helping them with math and they all have different levels of understanding so being able to show and help them on how they can solve the math problems - It helps them solve the issue differently."
Outside of being an amazing Project Coordinator and volunteer, Dipanshu has a career as a Strategy Consultant. He, like many of us, enjoys reading in his free time along with playing the guitar! This guy is a Rockstar! He may enjoy playing the guitar, but he is also a huge fan of board games, figuring out rubix cubes, sudoku and crosswords.
Inspired by Dipanshu's story and interested in becoming a Jersey Cares volunteer or Project Coordinator? Click here for more information!
March 2020
Get to know Kara Gropler!
Kara Gropler began her journey as a Project Coordinator in early 2014, but she has been an avid volunteer since 2012. Since then she has become a committed and dedicated P.C. who is extremely involved within the community. When we asked Kara to tell us what led her to start volunteering with Jersey Cares, she said:
"I started volunteering through Jersey Cares about 9 years ago simply because I wanted to fill my spare time by working with children who do not have the same resources and social equity that I experience each day. I was a young professional in the business world, and everywhere I went I saw people like myself who had the same advantages that I had, and how competitive that world is. With NJ being such a diverse state, I knew that wasn't the norm and that wasn't fair. I googled a few things, and Jersey Cares came up as the largest non-profit resource provider in the state and I saw the number of opportunities that existed through them alone. I was lucky – I found a volunteer opportunity that resonated with me fairly quickly, which was Tutor and Mentor with NJ SEEDs.
There is a universal truth about volunteering – we start out doing it because we want to help others feel better, heard, cared for, etc. We wind up making ourselves feel more alive in return, knowing that we helped in some small way to bridge a gap with another human being. It's the foundation of our humanity."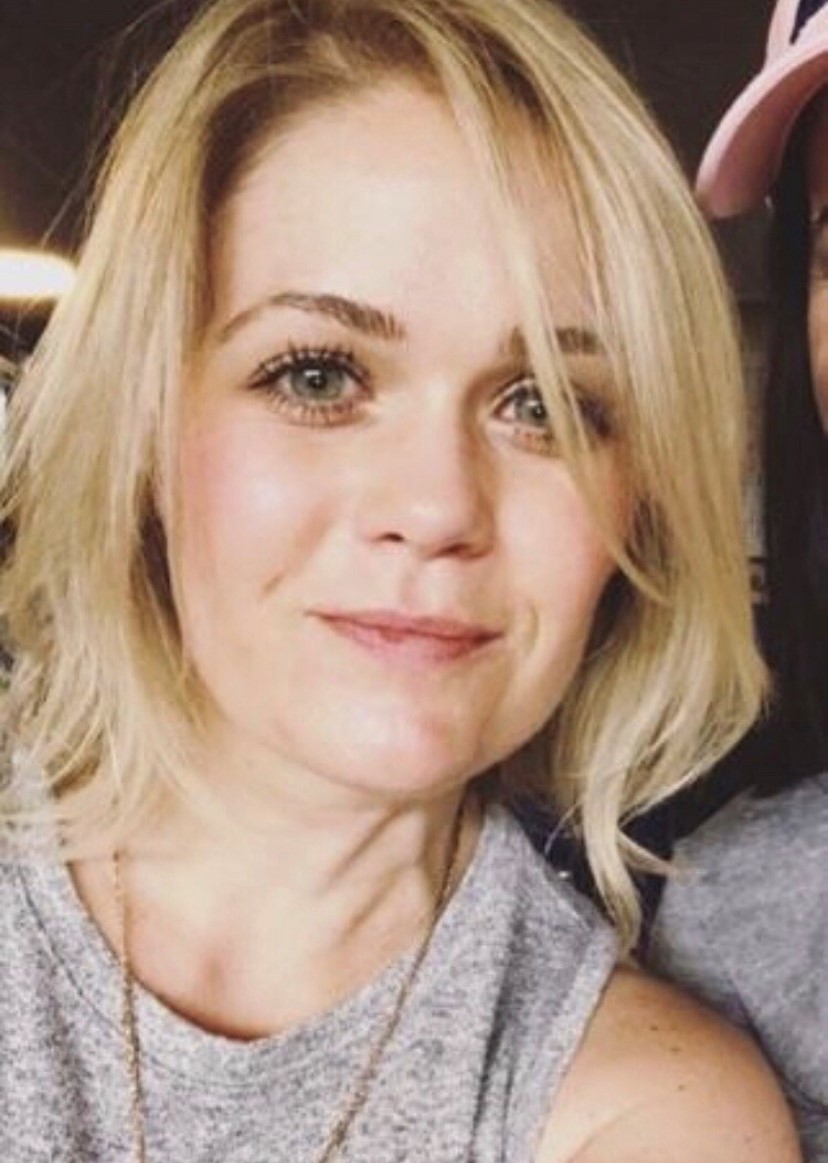 Since becoming a volunteer and Project Coordinator, Kara has devoted her time to a wide variety of projects. These include Caring Closet in Madison, Jersey Cares Collection Drives, and Marketplace in Newark. When asked what she enjoys most about her two favorite opportunities, Tutor and Mentor in West Orange and Tutor and Mentor in Morristown, Kara explained;
"I'm partial to Tutor and Mentor. The students teach us so much – they work tirelessly, they support each other, they dream big, and they don't let fear stop them. They're wise beyond their years. They can teach most adults a thing or two with just those simple lessons. Working with them has made me happier in return – children still have a wide-eyed innocence underneath their ambition. We lose that as adults. Working with these students, we learn how hard they have to work in their local districts that have limited resources, and how many extra hours they and their families sacrifice for them to be part of Tutor and Mentor on Saturdays. They're up before sunrise on those Saturdays getting ready for tutoring. Their parents are managing a lot sometimes just to get them to school if they aren't bused, sometimes doing so after working the night shift. It's so easy for us to take those things for granted when we come from places that were more equitable to begin with."
When not volunteering, Kara works for a MedTech startup in Marketing where she gets to help people who have cancer, and hopes over time to be able to do more in her career to bring equity to childhood education and public health. In her free time, Kara enjoys staying active, especially through distance running, cycling, and CrossFit. Kara spends the rest of her free time with her family and friends, as "time is one of our most precious possessions and having a community to share it with makes all the difference."
Inspired by Kara's story and interested in becoming a Jersey Cares volunteer or Project Coordinator? Click here for more information!
February 2020
Get to know Sandy Chotai!
Sandy began volunteering with Jersey Cares in May 2019 and became a dedicated Project Coordinator this past August. Having both volunteered and led opportunities as a Project Coordinator, we asked Sandy what tips he has for new volunteers;
"Volunteer - go out there and don't be shy. Blend in! Find different things to do and be a part of it! There's more to these opportunities than meets the eye. Get involved. Once you get to know the people, get to know them further. Chat with them about what they like. You meet so many different people and you start to build connections. Ask them about their families, friends, siblings and their life. It gets them to talk about themselves and brings up memories for them. Mingle – they are human! Don't think of the opportunities as "okay I need volunteer hours", actually get to know them. Be in the moment. Think of it holistically. You aren't just there to call bingo numbers, for instance – it's a bigger purpose."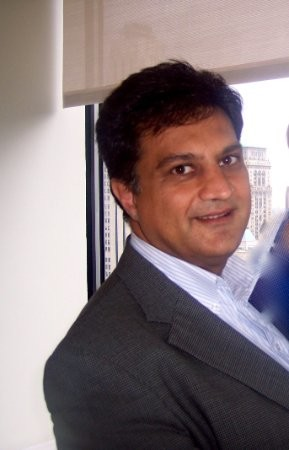 Since becoming a volunteer and Project Coordinator, Sandy has split his time volunteering between Games Galore and More in Hanover and Games Galore in Wayne. When asked what he enjoyed most about these opportunities, Sandy explained;
"I love both opportunities. I enjoyed Games Galore and More in Hanover because we get to hang out with the residents for a bit doing arts and crafts. The opportunity is so meaningful, and you can spend so much more time with residents. When I first started as a volunteer, I started off in a more detached way but then as we went along, we got more connected. I realized that we are lightening up their lives. These are real people. When you help others, you are actually helping yourself. That point got driven home through my service at these projects."
When not volunteering, Sandy enjoys spending time with his three children (his 15-year-old son got him involved in volunteering in the first place) and is an avid reader. Sandy also enjoys traveling and visiting new places and he hopes to also be able to hone his golf skills, as he enjoys the strategy of the game.
Enjoyed reading Sandy's story and interested in becoming a Jersey Cares volunteer or Project Coordinator? Click here for more information!
January 2020
A huge HELLO to Monica Sharma!
Monica Sharma joined Jersey Cares as a volunteer a year ago and became a Project Coordinator last April. Since then, Monica hit the ground running and has been extremely involved in a wide variety of opportunities. When asking Monica why she decided to become involved with Jersey Cares, she responded;
"I've always enjoyed volunteering, and I wanted to continue to stay involved after college when I returned home to New Jersey. Jersey Cares seemed like a perfect fit for anyone with a busy schedule who wants to make a meaningful impact. I found it really exciting that through a simple portal system, I could register for so many different opportunities ranging from tutoring and mentoring children from low-income communities to sorting through donations of professional clothes to offer to women. I also saw joining the organization as a great way to make friends of all ages who are similarly passionate about strengthening the community."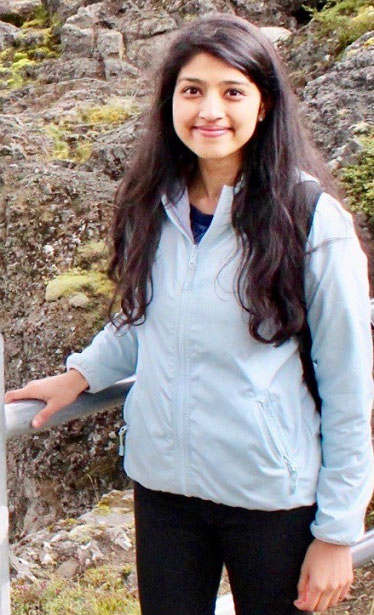 Throughout her time as a volunteer and Project Coordinator, Monica has volunteered at Games Galore and More in Hanover, Donation Sorting in Short Hills, Brick City Block Party in Newark, Caring Closet in Madison, Hunger Helpers in Newark, Lights On in Newark, and countless other opportunities. When we asked her about her favorite project, Monica said;
"My favorite opportunity so far is Games Galore and More in Hanover, where I lead bingo and trivia to keep residents engaged and provide companionship that hopefully enhances the residents quality of life. These interactions have improved my understanding of the daily struggles of aging populations as I see how difficult it is to be confined to a wheelchair and increasingly dependent on others. I really like connecting with people from different backgrounds and helping to develop targeted solutions for the challenges they face. Learning about the circumstances of those with less privilege is a very humbling experience that has expanded my world view, and I find it incredibly rewarding to empower others to be their best selves."
Outside of volunteering with Jersey Cares, Monica is an aspiring physician who is interested in serving as a clinician, scientist, and educator all in one! She has a strong passion for health and wellness, and is currently involved in research that has applications to neurodegenerative disease. Monica loves to stay active and some of her favorite hobbies include yoga, CrossFit, tennis, meditation, reading, traveling, and playing piano and guitar.
Loved Monica's story and interested in becoming a Jersey Cares volunteer, or even consider becoming a volunteer leader through our Project Coordinator program? Click here for more information!