The following are Jersey Cares Volunteer Stars...they all exceeded our expectations and inspired others through their leadership.

December 2017
Tige Anderson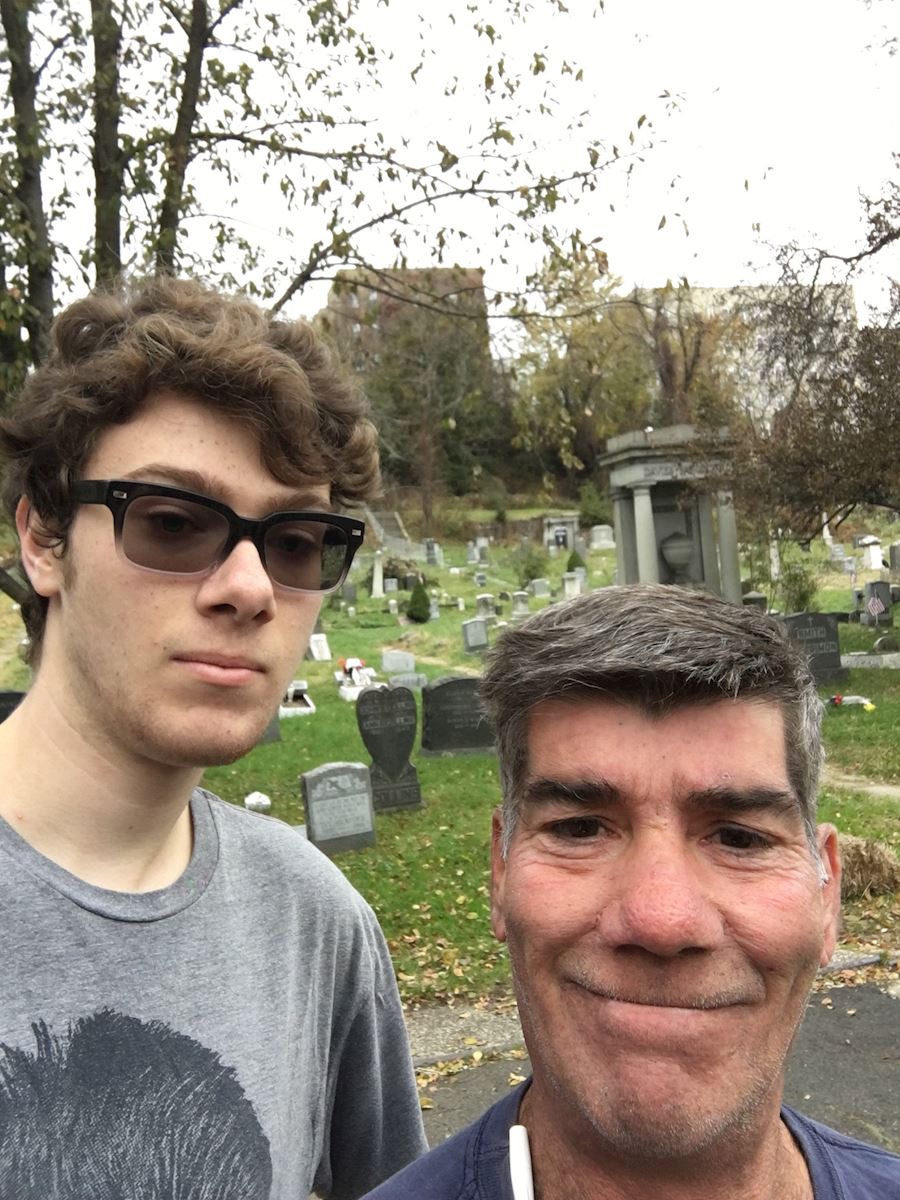 Tige is currently a high school senior who serves as a Project Coordinator and has volunteered more than 200 hours at our Earth Keepers in Jersey City Veteran's Cemetery opportunity. He began volunteering to satisfy his high school's 25-hour volunteer requirement and enjoyed the experience so much that he continued to serve well past those hours. In his free time, Tige enjoys playing the guitar and math. His advice to first-time volunteers is to stick with it even if the task is tedious and to recognize that your efforts are making a difference. Tige is a wonderful example of a busy student making the time to serve his community. He is currently applying to colleges with plans to major in Forensic Psychology. We thank Tige for his service and wish him much success with his future as a college student
November 2017
Lesly Luna
Lesly graduated from the University of Illinois last May with a degree in Accounting. She has been volunteering in different capacities since high school and decided to continue her involvement after she moved back to New Jersey to study for the Certified Public Accounting exam. Lesly views volunteering as an opportunity to meet new people. Jersey Cares appealed to her because of the broad range of opportunities offered in different communities and impact areas. Lesly decided to become a Project Coordinator to step up her leadership skills and play a different role in volunteering. She has volunteered on many different projects including Plant It Forward in Clifton, Pet Therapy in Wayne, Homework Helpers in Little Ferry and Personal Shopping in Prospect Park. Her favorite project, however, is Marketplace in Paterson, because volunteers are constantly engaged and never do the same thing twice. She also finds the volunteers and workers there to be friendly and helpful. Lesly's advice to first-time volunteers is to remember that your efforts are for a positive cause and not to be afraid of the unknown. When Lesly is not volunteering or studying, she enjoys hiking, running, playing soccer and volleyball. Thanks to Lesly for her passion for volunteering and we wish her much success with her CPA exam.
October 2017
Anu Khandelwal
Anu began volunteering when her son was in middle school. She was looking for opportunities for her son to serve his community and she decided to set a good example and become involved herself. Through her service with Jersey Cares and a local animal shelter, she found that volunteering is a way to find her passions and enhance her skills. Anu volunteers with Jersey Cares at three different opportunities on a regular recurrence, but her favorite is Marketplace in East Brunswick. She enjoys the friendly people and the intense and challenging tasks at the opportunity. Anu became a Project Coordinator because she liked the concept of having a leader at projects to make the most of the experience for both the volunteers and the agencies they serve. Her advice to first-time volunteers is to be yourself and have a giving attitude. Anu believes the more you give of yourself, the more you receive from volunteering.
September 2017
Amina Hylton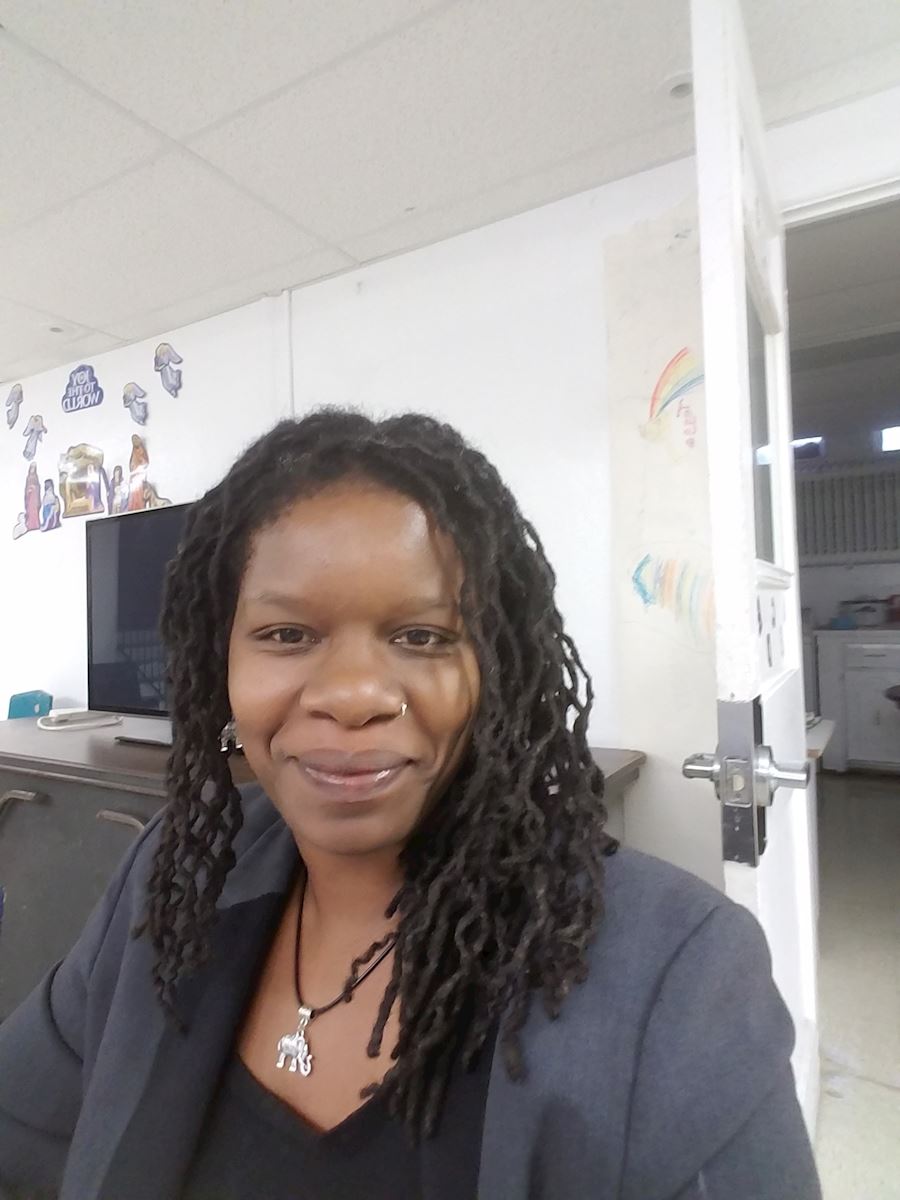 Too often when people are asked to volunteer they say, "I'm too busy". What they're really saying is, "it's not a priority" because we always have time for the things in our life that we make a priority. Well, this month's Volunteer Star is Amina Hylton a busy professional who makes volunteering a priority in her life, and for that we are grateful.
Amina Hylton has her own daycare business, serves as a professional developer for the Child Development Council, works part-time for Amazon, and has volunteered more than 175 hours through Jersey Cares. In 2013, she was introduced to Jersey Cares by a friend. Inspired by her experience, Amina decided to "take the lead" in 2014 and has since been an active leader through our Project Coordinator program.
Amina loves volunteering with her family at the beach, so it's a special opportunity for everyone when she leads Earth Keepers in Island Beach State Park. When they're not at the beach, you'll find Amina at Plant It Forward in Newark. If that wasn't enough, when she isn't volunteering, her hobbies include gardening, reading, and continuous learning. She tells first-time volunteers to be flexible, see how the day goes, and have fun. That is great advice from a woman who makes time to volunteer despite having such a full schedule.
August 2017
Zakiyyah Smiley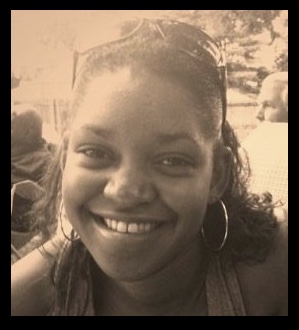 Zakiyyah has always enjoyed volunteering and learned about Jersey Cares while seeking additional opportunities. She was attracted by the scope of volunteer opportunities Jersey Cares offers on its monthly calendar. Zakiyyah decided to become a Project Coordinator and has served in this capacity for each session of Art of Life Therapy in Englewood at the Lillian Booth Actors Home since the project's inception in January of 2017. This is the perfect project for her to lead because she is an artist just like the residents – with a degree in studio art and a concentration in photography. She also enjoys working with the seniors and says they bring her as much joy as she brings them. Zakiyyah truly relishes the role of Project Coordinator and the opportunity to make connections with other volunteers. She said she appreciates their time and always sends a thank you email after each event. Her advice to any first-time volunteer is to have fun and embrace the experience. Thank you to Zakiyyah for volunteering with Jersey Cares and bringing joy to a wonderful group of seniors.
July 2017
Kris Kristinsson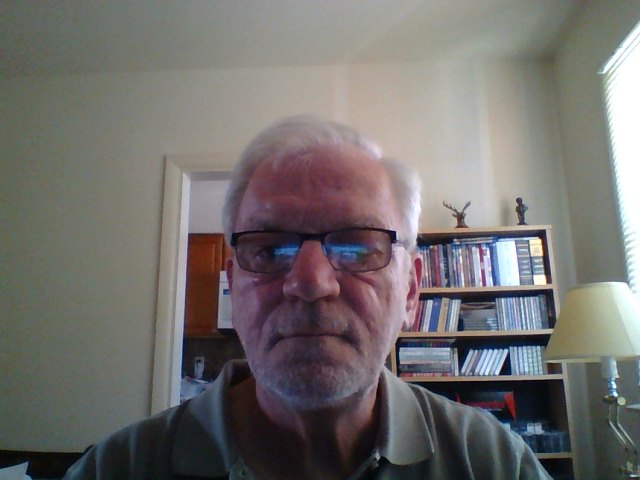 Kris began as a traditional volunteer but decided to become a Project Coordinator (a.k.a. Volunteer Leaders) last spring when he noticed a call-to-action for new leaders in his community. His advice to first-time volunteers is, "be prepared to help and to enjoy serving people". When Kris is not volunteering, he keeps busy with gardening, photography, and travel. His next planned trip is to Iceland, his birthplace and home for the first eight years of his life. Kris studied marketing at NYU and after a successful career is now enjoying retirement. Since the Fall season of 2016, he's volunteered more than 150 hours with Jersey Cares. You'll find Kris giving his time and talent at Marketplace in Toms River and Earth Keepers in Island Beach State Park. He appreciates Marketplace in Toms River because he serves with a wonderful organization, People's Pantry, to support people within his own community and at Earth Keepers in Island Beach State Park because he enjoys working with nature. Jersey Cares is truly fortunate that Kris decided to make volunteering a significant part of his personal retirement plan. Thanks, Kris!
June 2017
Jennifer Payne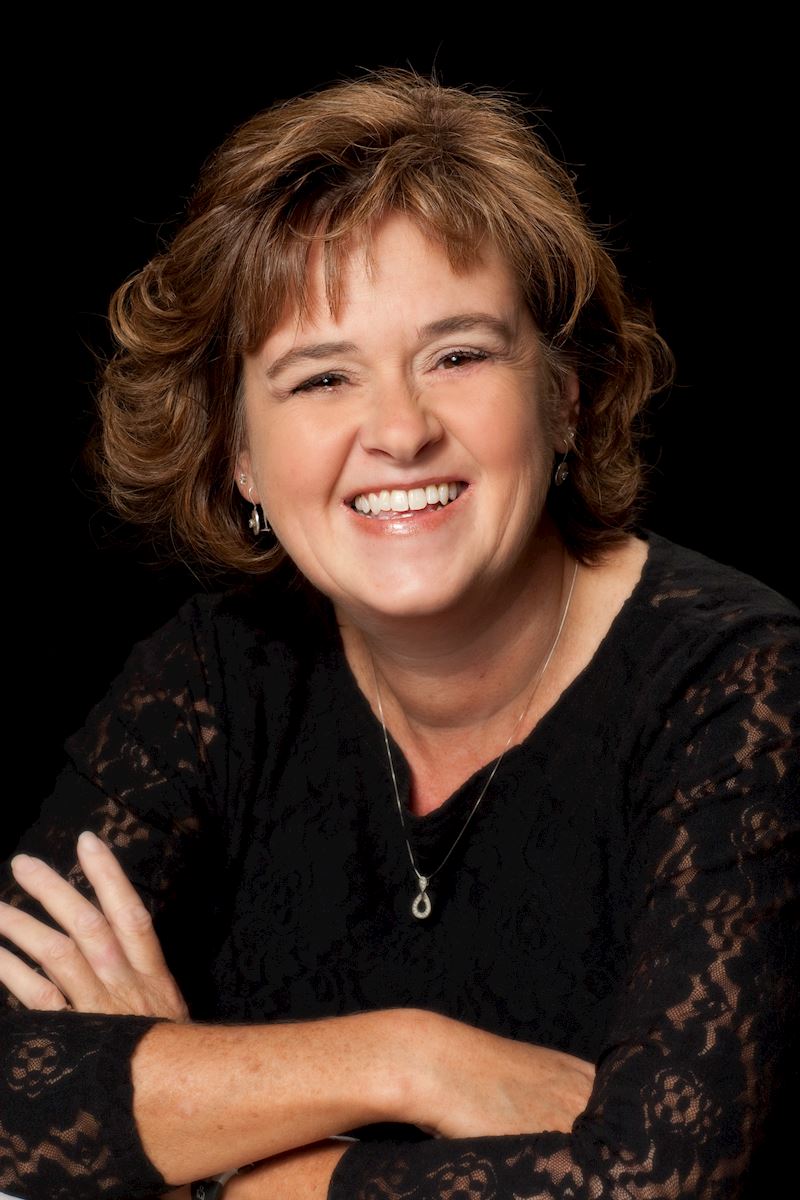 Jennifer Payne (JP) has volunteered with Jersey Cares off and on for twenty-two years. She became involved with Jersey Cares because she was looking for opportunities to give back and appreciated the variety of events Jersey Cares offers. Her favorite projects are the Tutor and Mentor events because she enjoys working with kids and Behind the Scenes with Jersey Cares because she can view the inner workings of the Jersey Cares organization. JP became a Project Coordinator because she wanted to become more involved and make volunteers comfortable with projects so they continue to volunteer. JP studied Chemistry at the University of Connecticut and received her MBA from Seton Hall. In addition to volunteering, JP spends her free time doing anything outdoors. Her advice to first-time volunteers is to ask questions to make sure you know everything necessary to participate in the opportunity.
May 2017
Siobhan Pringle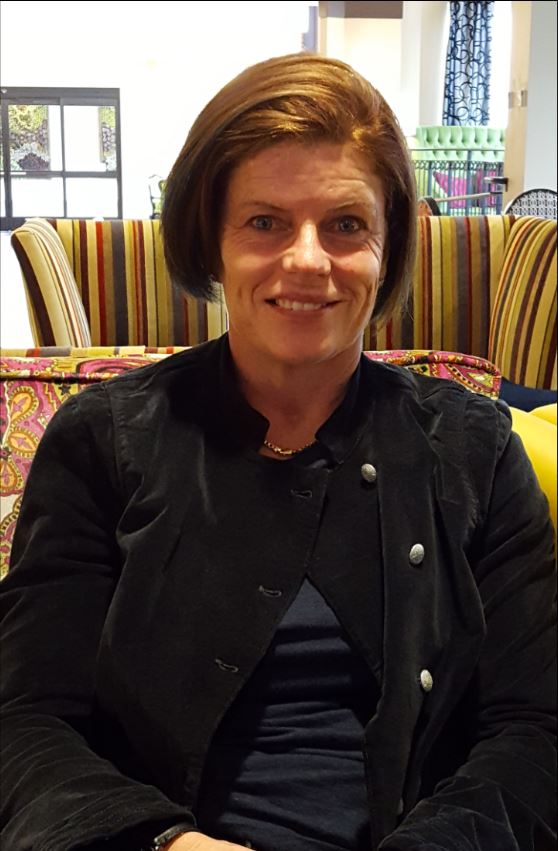 Siobhan Pringle volunteered for several years at Cooking Creations in Morristown before becoming a Project Coordinator last January. She decided to become a Project Coordinator because it gave her the responsibility to show up and volunteer regularly. Siobhan now serves as a Project Coordinator at Hunger Helpers in Paterson and volunteers with her dog at Pet Therapy in Hanover. She finds helping at Hunger Helpers quite gratifying because it involves diverse people from different worlds coming together and the clients are so thankful for everything. Siobhan has a busy house with a husband, five children, and a dog. She has lived all over the world and went to college in England, majoring in business and computers. Siobhan enjoys fitness, riding horses, hiking with her dog and simply being outdoors. Her advice to first-time volunteers is to just get in there and do it as your help will be both beneficial and rewarding.
April 2017
Maria Cherickal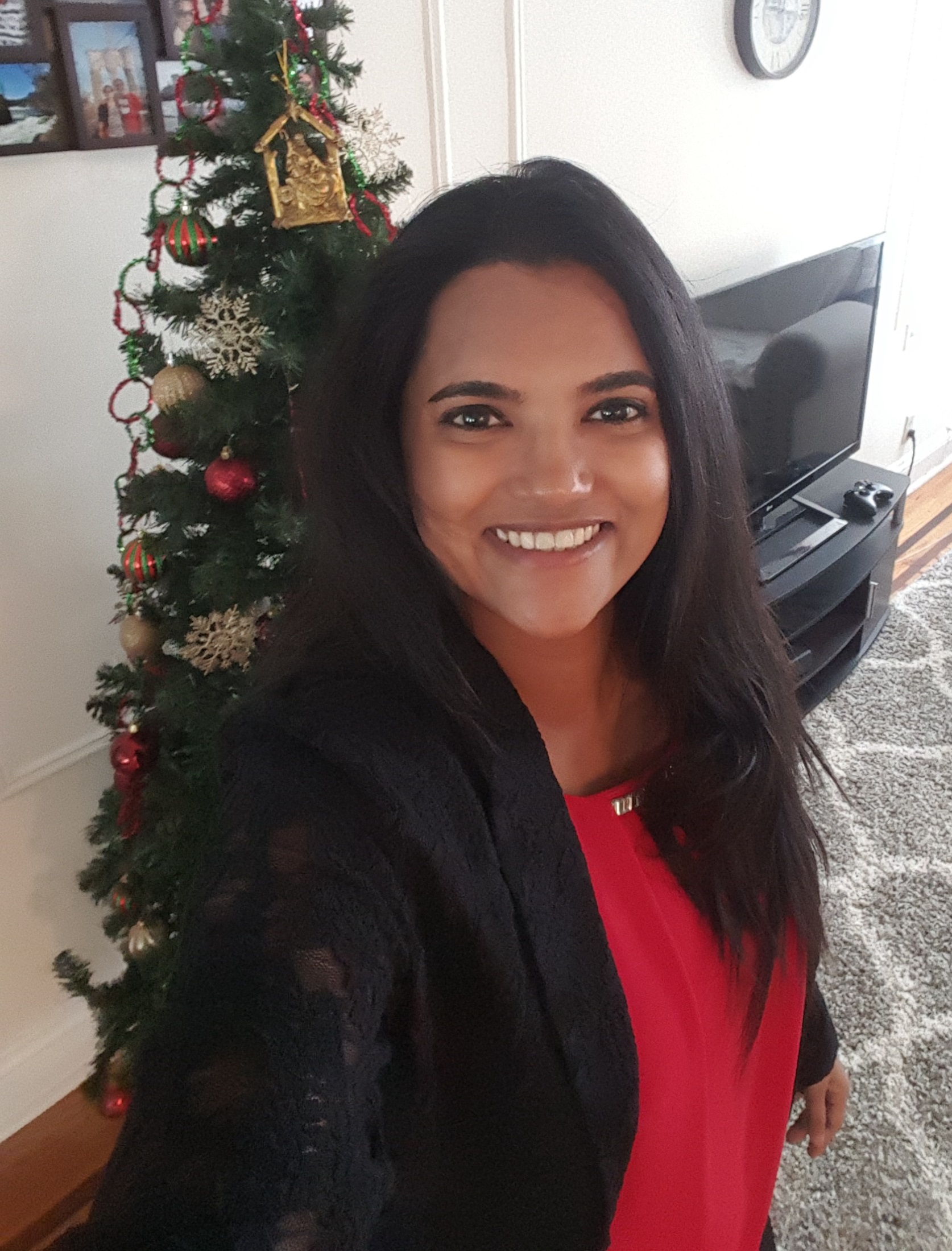 Maria Cherickal connected with Jersey Cares from a google searching to find out ways to get more involved in the area which she lives. Maria has since served at many of the Jersey Cares volunteer opportunities but her favorite is Advanced Computer Essentials in Elizabeth. She enjoys meeting the other volunteers and the fact that the agency is so friendly and open to her ideas and suggestions. In fact, Maria recently developed a new manual which will be used at this volunteer opportunity in the future. Maria is originally from India and has a degree in English Literature and a Master of Business Administration. When she is not volunteering, Maria enjoys reading, hiking, and baking. Her advice to first-time volunteers is to enjoy the company of the people you meet, embrace the spirit of community, and be open all sorts of new experiences.
March 2017
Ira Swenson
Ira Swenson recently found herself in between jobs and decided to pursue her goal of volunteering. She was familiar with Jersey Cares through service projects with her prior employer and, after searching the website, decided to become a Project Coordinator through the Winter Seasons of Service program. Ira has since served at many of the Jersey Cares volunteer opportunities remarking that the events "are all special in their own ways." Her favorite is Marketplace in New Brunswick because she said the organizers are passionate, cheerful and welcoming. Ira is originally from Germany and studied European Business Administration in Cambridge, England before relocating to the United States. When she is not volunteering, Ira enjoys swimming, biking, reading and spending time with her husband and 7-year-old son. Her advice to first-time volunteers is to go in with a positive attitude and open your eyes as there is always something to do.
Join an elite team of Jersey Cares volunteer leaders this spring as a Spring Seasons of Service Project Coordinators (PC's)! PC's provide leadership in Jersey Cares' recurring volunteer opportunities by serving as a liaison between volunteers, nonprofit partners, and Jersey Cares. They encourage volunteers to "Be the Change" and provide directions during projects. Give back, build skills and attend networking opportunities to meet like-minded people like you.
February 2017
Mecca Keyes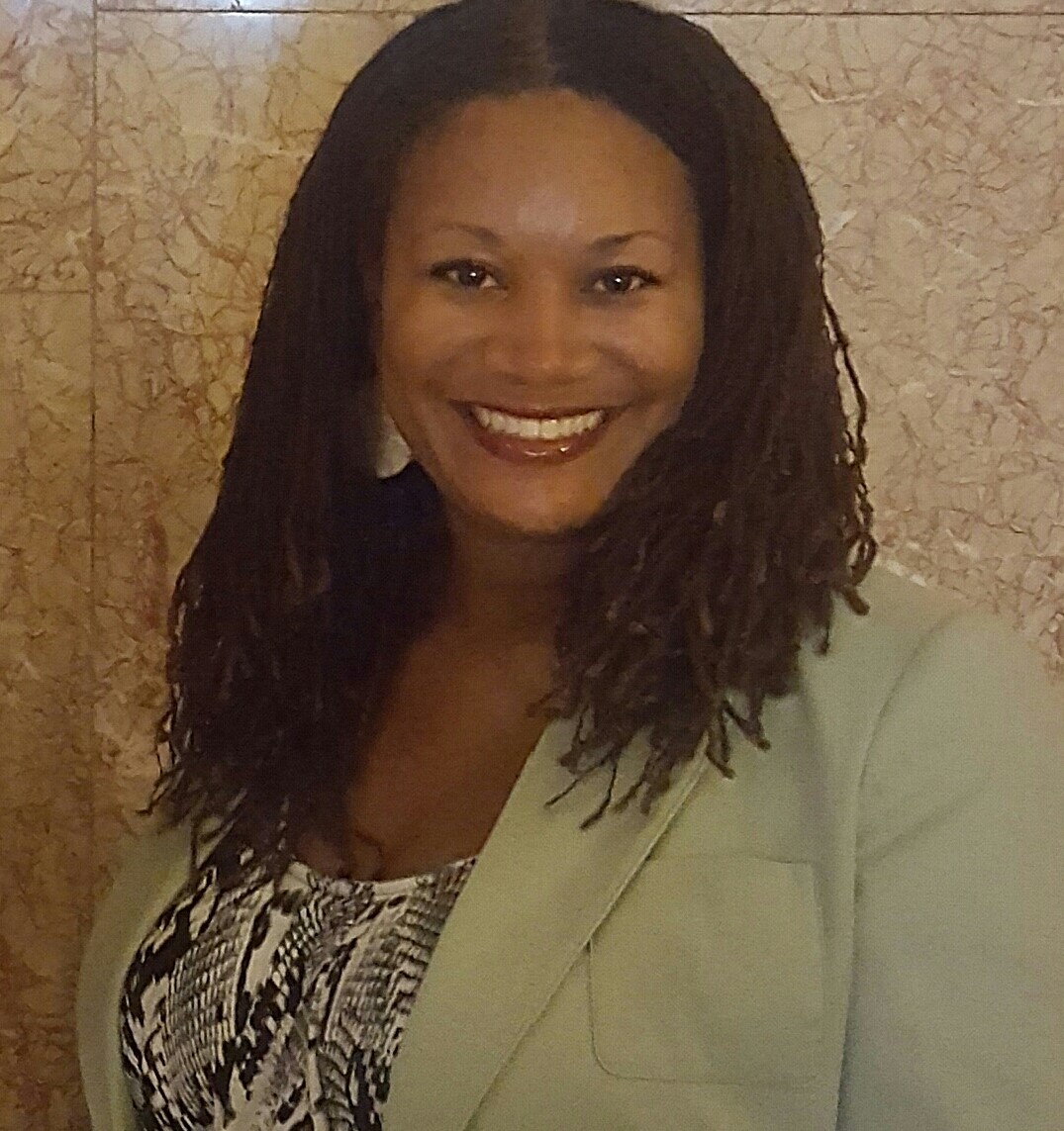 Mecca Keyes returned from her 2012 vacation newly inspired and dedicated to making a difference. She committed herself to become more involved socially and politically. A quick Google search led her to the Jersey Cares website and the opportunity to volunteer with Marketplace in Hillside, a project organizing food donations at the Community Foodbank of New Jersey, which is in her Newark community. Mecca has been volunteering at this project ever since and currently serves as its Project Coordinator. She enjoys serving in the community in which she lives, meeting the wonderful people who work and volunteer at the Food Bank, and providing food to areas that are essentially food deserts and in desperate need. Mecca became a Project Coordinator after realizing it would be a good link to her professional skills in Project Management. In addition to her volunteer work, Mecca is working on her post-Master degree in Community Economic Development from Pennsylvania State World Campus and she enjoys reading, cooking and watching Netflix documentaries. She makes sure all first-time volunteers get a warm welcome and a tour and brief history of the Food Bank. Her advice to new volunteers is to dress with safety in mind and to come back and volunteer again.
January 2017
David Jurman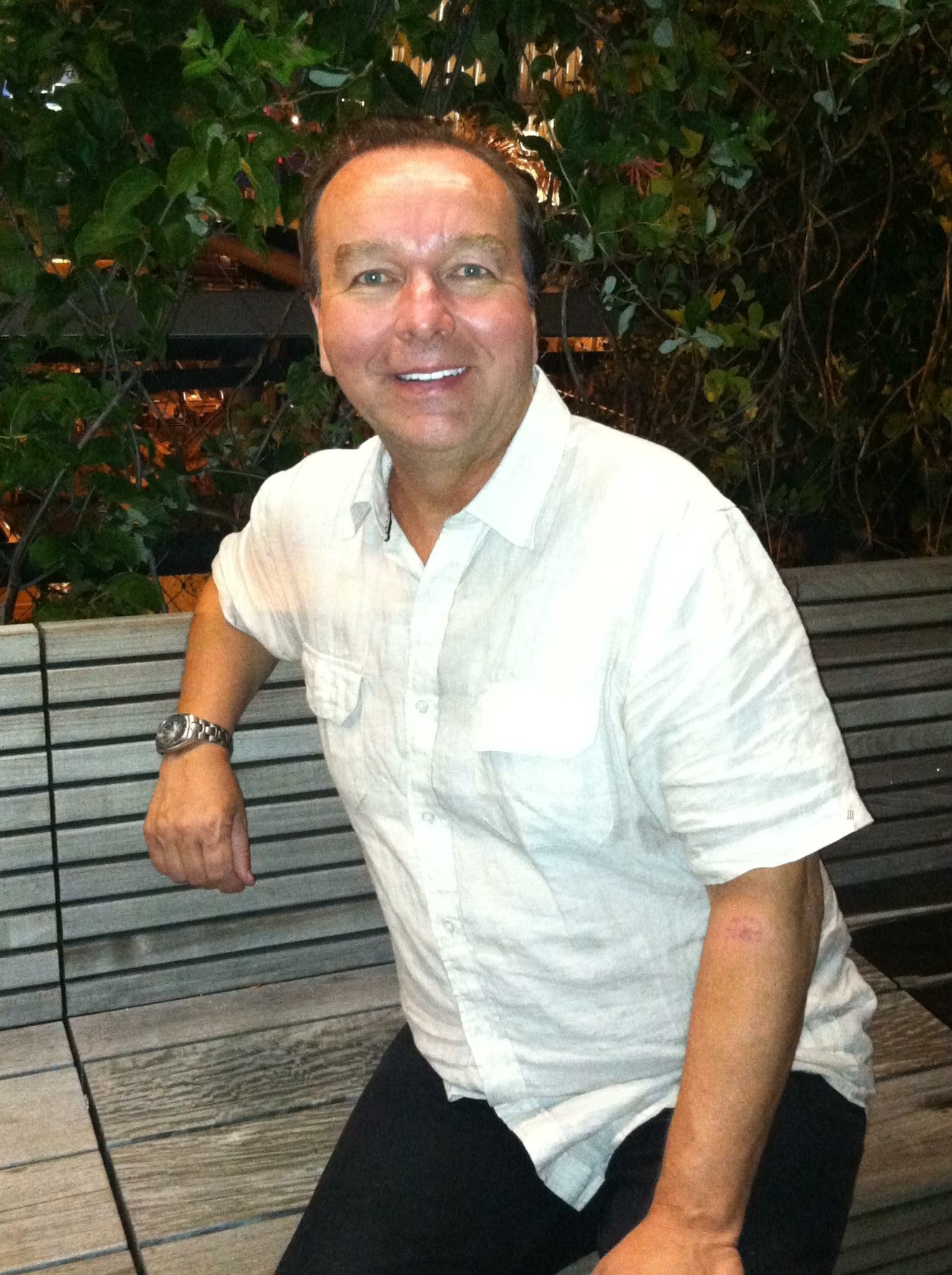 David Jurman has been a life-long volunteer with Jersey Cares since its inception in 1993. Every month, for the last 23 years, David has participated in our Hunger Helpers in Newark program at the Saint John's Soup Kitchen giving back to those in need. Throughout his time volunteering, he's developed a sense of community and family that exists between Jersey Cares and the staff at the Soup Kitchen, which he has found rewarding and satisfying. He chose Jersey Cares because "what is especially appealing to me is the mission of Jersey Cares which is trying to make a positive difference which they to do in such an impactful way." Not only has he volunteered for the last two decades, he has also been a Project Coordinator leading many volunteer groups attending Hunger Helpers in Newark. David became a leader because "the opportunity to lead a group of like-minded individuals engaged in social action led me to want to become a PC." David's commitment and dedication to Jersey Cares has set a tremendous example for all our volunteers who wish to lead in our various volunteer opportunities offered. When he isn't volunteering in Newark, he's busy traveling all around the world or attending performing arts.