Project Coordinator's (PC's) are stewards and ambassadors of Jersey Cares, leading other volunteers in projects that benefit the community. Project Coordinators drive social change by leading well-managed, sustainable projects and programs that strengthen and leverage community assets, meet community-identified needs, and provide volunteers with a positive experience, inspiring everyone to continue their journey of service.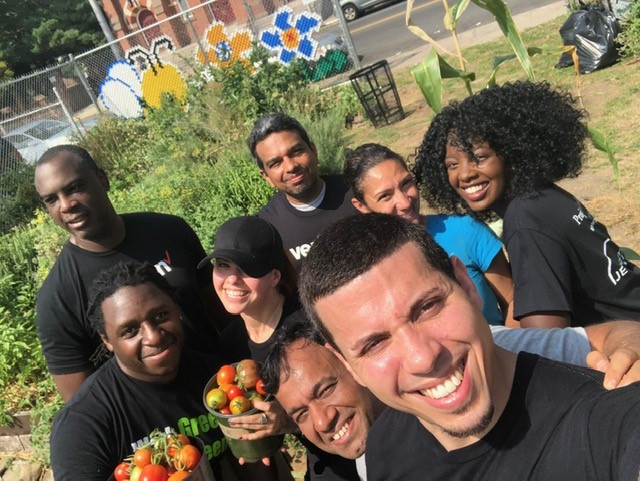 ---
What are the Desired Attributes of a PC?
Demonstrated ability to work with teams.

Organizational and planning skills.

Strong leadership skills.

Effective interpersonal and communication skills.

Access to the internet on a regular basis.

---

What are the Benefits of Becoming a PC?
Gain skills and experience in leadership and project management.

Develop relationships with supportive, active agency representatives.

Access to our Leadership Development Series.

Become a key member of a strong network of volunteers, agencies and Jersey Cares affiliations that make an even greater difference in New Jersey.

---

What is the Time Committment?

Varies based on your availability and interest.

A six month commitment is preferred, but not required.

---

How Soon Can I Start?

Rolling throughout the year. When you are ready to serve the community as a leader, call us at 973-533-1993.

---

What are the Responsibilities?

Be a Jersey Cares Ambassador - actively promote Jersey Cares volunteer opportunities.

Lead a minimum of one project per month.

Attend periodic leadership development training.

Attend bi-monthly leadership development webinars.

Track all project information in the administrative website.

---

How Do I Get Started?

Follow the steps below to complete a Project Coordinator Application (or Click here for a brief video):
Login to your Jersey Cares account or create a volunteer profile at jerseycares.org.
Under the "My Account" complete the "Project Coordinator Application", click submit.
Register for a training on the volunteer opportunity calendar - click here.

---

What Happens Next?
Participate in a phone interview.

Pass and pay for the criminal background verification process (cost is $16). This is your background check that is valid for other volunteer opportunities.

Participate in leadership training session.

The session cover the core leadership competencies, essential to your success as a PC.

Learn how to use the www.jerseycares.org website and the volunteer leader administrative website.

---

Questions? Please call us at 973-533-1993 or email ashley@jerseycares.org