Project Coordinator's (PC's) are stewards and ambassadors of Jersey Cares, leading other volunteers in projects that benefit the community. Project Coordinators drive social change by leading well-managed, sustainable projects and programs that: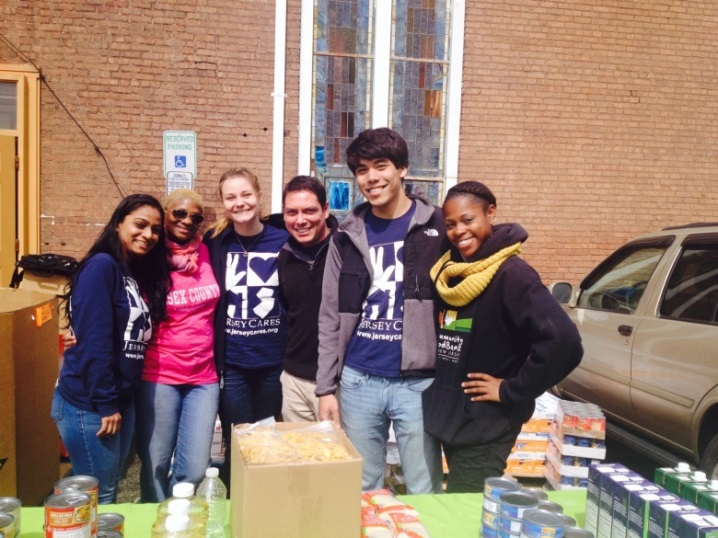 Strengthen and leverage community assets.

Meet community-identified needs.

Provide volunteers with a positive experience, inspiring everyone to continue their journey of service.

Desired Attributes:
Demonstrated ability to work with teams.

Organizational and planning skills.

Strong leadership skills.

Effective interpersonal and communication skills.
Access to the internet on a regular basis.

Benefits:
Gain skills and experience in leadership and project management.

Develop relationships with supportive, active agency representatives.

Access to our Leadership Development Series.

Become a key member of a strong network of volunteers, agencies and Jersey Cares affiliations that make an even greater difference in New Jersey.

Time Commitment:
Varies based on your availability and interest.

We prefer a commitment of six months or more when possible.

Start Date:
Rolling throughout the year. When you are ready to serve the community as a leader, call us at 973-533-1993.

Expectations:
Lead a minimum of one project per month.

Attend periodic leadership development training.

Attend monthly leadership development webinars.

Track all project information in the administrative website.

Actively promote Jersey Cares volunteer opportunities.

Apply:
Noted below are the steps to finding and completing the Project Coordinator Application online.
Create a volunteer profile at the Jersey Cares website www.jerseycares.org. If you already have a volunteer account, simply log in.
Complete a Project Coordinator Application. Under the "My Account" section of your Jersey Cares volunteer profile click the title "Project Coordinator Application" and once complete, click "submit" at the bottom of the page. If done correctly, you will be directed to a "Success" screen. Click here for a brief video of these steps.
Finally, register for one of the training dates on the volunteer opportunity calendar - click here.
Participate in a phone screening.

Pass the criminal background verification process.

Participate in our leadership training, which includes an emphasis on the core leadership competencies essential to being successful in the role.

Learn how to use the www.jerseycares.org website and the volunteer leader administrative website.

Contact
Ashley Valle
ashley@jerseycares.org
(973) 533-1993