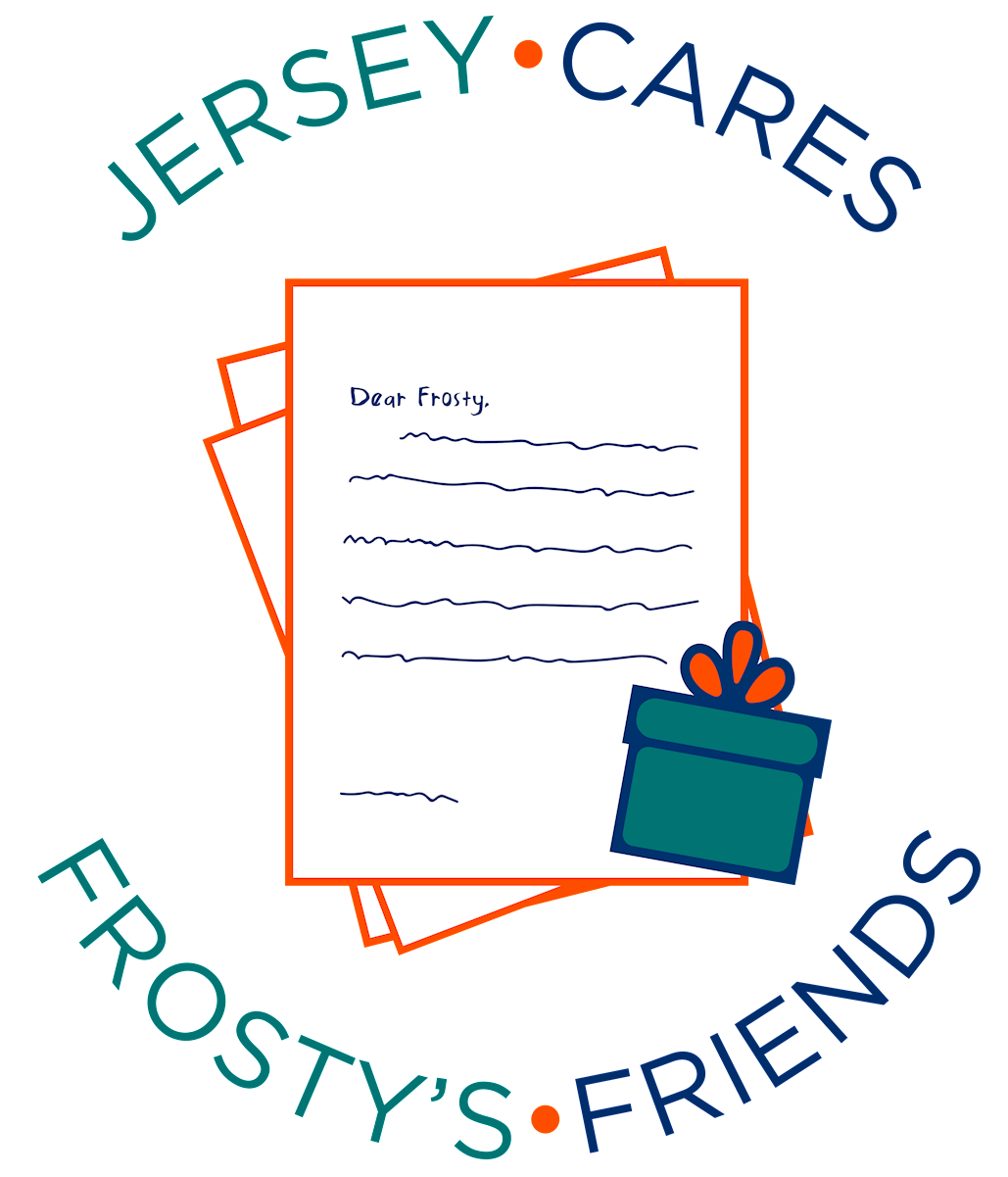 There are so many children in need of joy and cheer all over the world – and so many here in our own New Jersey neighborhoods. Last year, Jersey Cares responded to 5,511 letters to Frosty from children in New Jersey who may not normally receive gifts around the holidays. The children receiving gifts are from shelters and other non-profit organizations across the state that have programs for children in need.
---
Thank you to our 2021 sponsors

SWAG AND SUPPORT
Head over to our online store to make a donation of one gift to a child in New Jersey and receive a Frosty's Friends t-shirt as a thank you!
To make a donation and check out other Jersey Cares accessories, please click HERE.
---
Register to Respond to Letter Requests
If you received letters, please send your gifts in time to reach your child's respective agency no later than, Friday, December 10th, 2021. The address and contact information for your child can be found at the bottom of your child's letter. Jersey Cares is not financially responsible for shipping or delivery expenses.
At this time, we have responded to all children's gift requests. If you would like to donate to support the purchase of gift wrap and additional gifts for our nonprofit partners, please email Meagan Mulligan at meagan@jerseycares.org.
---
Check out our FAQ page or contact us at frostys@jerseycares.org or (973) 533-1993.