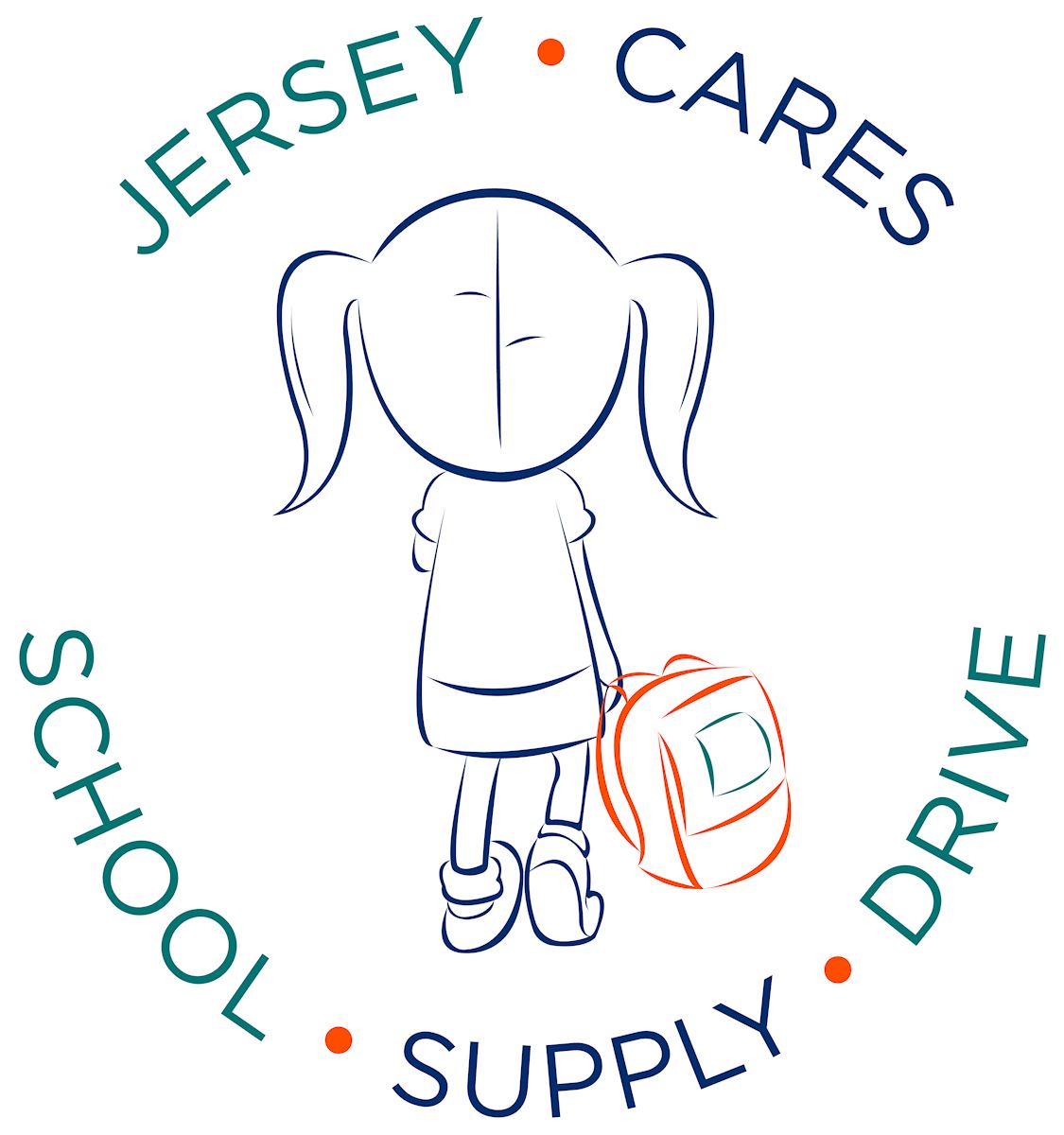 Saturday, June 1st - Wednesday, August 21st 2019
Each year, thousands of New Jersey children attend their first day of school without basic educational tools such as backpacks, notebooks, and calculators. These under-resourced children struggle to succeed academically. Jersey Cares works with dozens of schools, children's shelters, and community centers with the goal that no children in New Jersey will have to experience a first day of school without these basic necessities. With your help we can bridge the gap between disadvantage and academic success.

As a collection site you will have the opportunity to provide youth between ages of 7-16 with the chance of academic success. You and your team may sign up to collect school supplies from our check our list of items accepted below. You may also register as a Public Collection Site if you'd like to accept donations from your local community!
**Please only donate items that are on our list. Do not donate used or gently used items. **
Items accepted for the School Supply Drive Include:
Backpacks

1, 3, and 5 Subject Notebooks

Binders

Binder Paper

Dividers

Book Covers

Calculators

Composition Notebooks

#2 Pencils

Pencil Sharpeners

Erasers

Pens

Glue

Crayons, Washable Markers, and Colored Pencils

Dry-Erase Markers

Hi-lighters

Rulers (12")

Pencil Cases

Folders

Child Safety Scissors

Wal-Mart Gift Cards (to help provide a "First Day of School" outfit)
Delivery Address and Instructions:
Supplies may be dropped off June 3rd through August 21st from 9:00 a.m. to 4:00 p.m., Monday - Thursday and 9:00 a.m. - 12:00 p.m. on Fridays.
Please call Vanessa or Meagan at (973) 533-1993 before arriving to be directed to our loading dock for delivery assistance.
Attn: School Supply Drive
290 West Mount Pleasant Avenue,
Suite 1320
If you would like to mail us your donations, please send them to the address listed above.
Interested in donating, but can't make it to our office in Livingston? Check out this list of public collection sites to find a drop-off location near you!
---
Want to contribute to the School Supply Drive, but don't have time to go to the store? Visit our Amazon Wishlist to have items sent directly to us!
---
Host an Online Drive
You can also run your School Supply Drive online for free! To set up your online drive page with our partners at YouGiveGoods, please click HERE to begin customizing your donation page.
---
Register to Receive
Thank you for your interest in our School Supply Drive!
We are currently at capacity for requests and are no longer accepting applications.
As an agency recipient you may receive need School Supply supplies. If your organization serves a specific age population and would like to receive the appropriate age range, please specify this on your registration form. Please be advised that donations cannot be guaranteed and distribution operates on a first-come, first-served basis. We rely heavily on the participation of collection sites, therefore we cannot guarantee the number of backpacks requested will be filled.
**Please be advised that only registered 501c3 organizations will be considered for donations**
Once the deadline approaches, agencies will be called or e-mailed if orders become available for pick-up. Pick-ups operate by appointment only. We appreciate your patience during the donation sorting process.
Pick-Up Address and Instructions:
Please call Vanessa or Meagan at (973) 533-1993 before arriving for your scheduled pick-up and to be directed to our loading dock for delivery assistance.
290 West Mount Pleasant Avenue
---
Contact Vanessa Martinez with any questions.