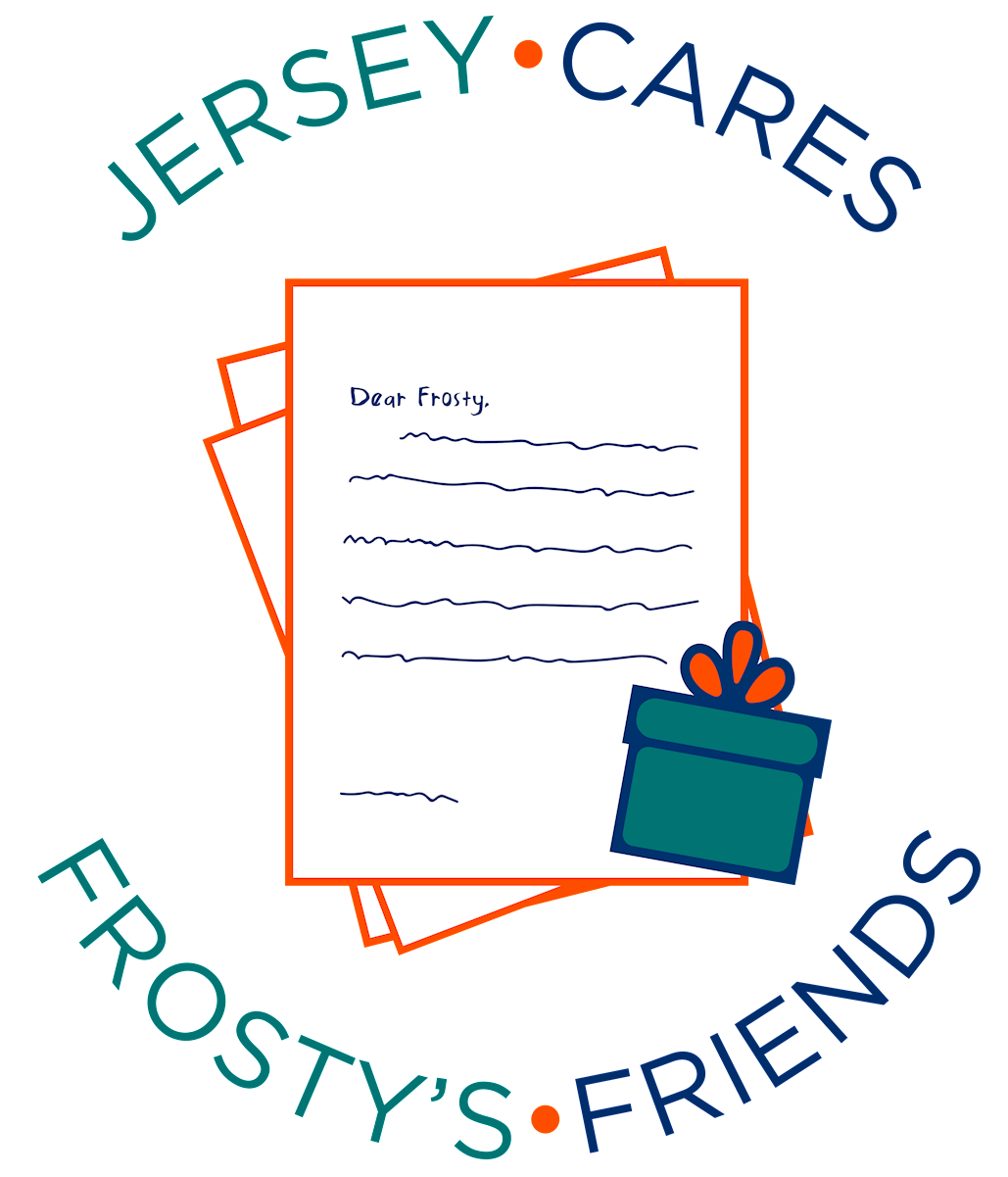 November 1st - December 10th, 2021
There are so many children in need of joy and cheer all over the world – and so many here in our own New Jersey neighborhoods. Last year, Jersey Cares responded to 5,511 letters to Frosty from children in New Jersey who may not normally receive gifts around the holidays. The children receiving gifts are from shelters and other non-profit organizations across the state that have programs for children in need.
---
Thank you to our 2021 sponsors

Register to Respond to Gift Requests
If you received letters, please send your gifts in time to reach your child's respective agency no later than, Friday, December 10th, 2021. The address and contact information for your child can be found at the bottom of your child's letter. Jersey Cares is not financially responsible for shipping or delivery expenses.
Gifts are not accepted at the Jersey Cares office - please do not send or deliver gifts to Jersey Cares.
Please note:
We are out of physical letters from children, but still have over 2,000 children requesting gifts via our Amazon Wish List. If you would like to be sent a link, you may register via the link below or choose to skip registration and purchase gifts off our Wish List in the next section of the page.
To register to purchase gifts off an Amazon Wish List that Jersey Cares assigns to you, please click HERE.
---
Send Gifts via Amazon Wish List
For volunteers who wish to get involved with Frosty's Friends without receiving letters, our Amazon Wish List will help us to fulfill additional children's gift requests. Registration is not required to send gifts from our Amazon Wish List - simply click the link and go! Amazon Wish Lists will be updated weekly - check out this week's lists HERE.
To see a thank you drawing from one of the children benefitting from this week's wish list, please click HERE.
Please DO NOT use the Amazon Wish List to purchase gifts for letters you have received. This is an additional way to participate in Frosty's Friends.
---
SWAG AND SUPPORT
Head over to our online store to make a donation of one gift to a child in New Jersey and receive a Frosty's Friends t-shirt as a thank you!
To make a donation and check out other Jersey Cares accessories, please click HERE.
---
Check out our FAQ page or contact us at frostys@jerseycares.org or (973) 533-1993.