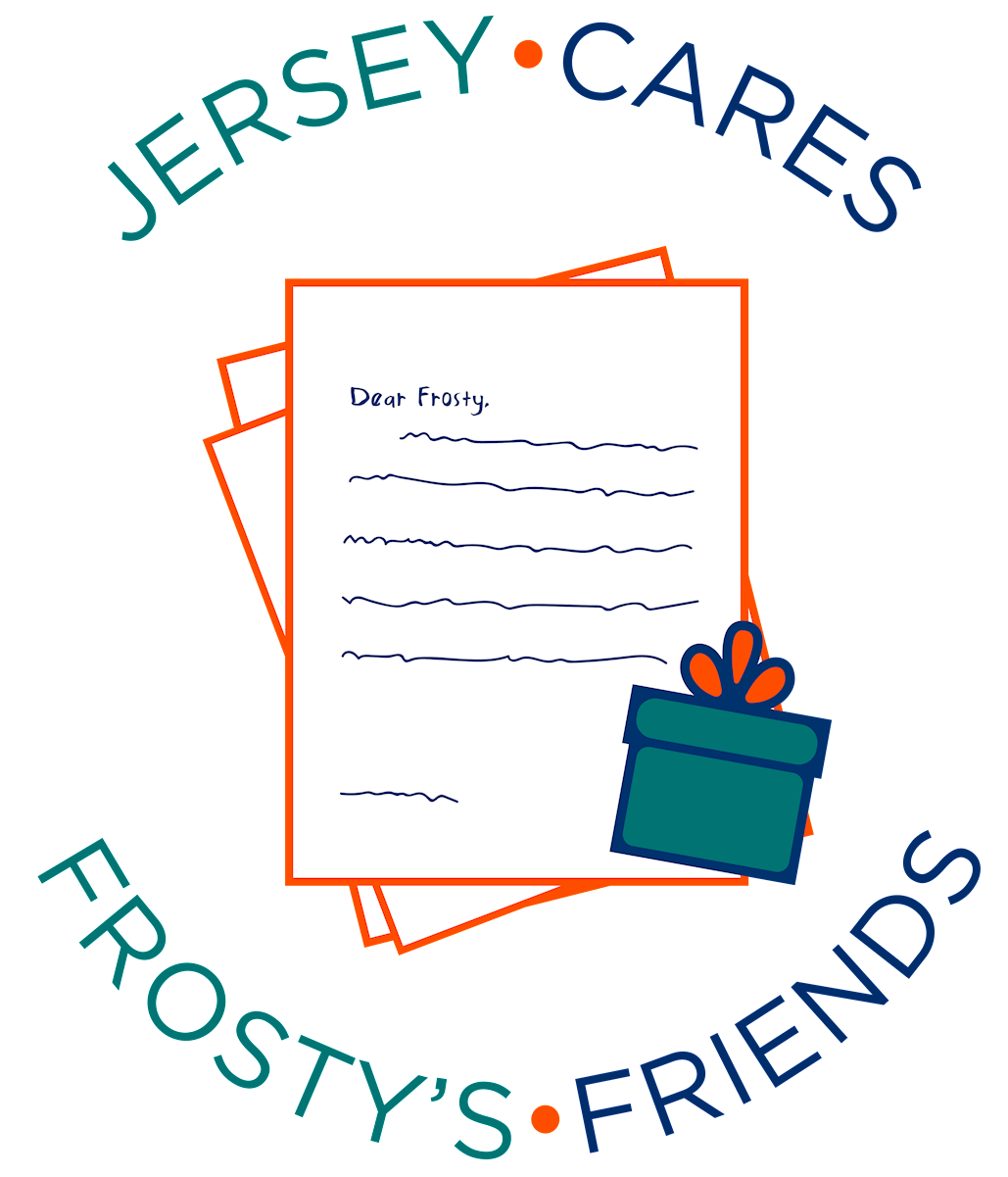 October 28 - December 11, 2020
There are so many children in need of joy and cheer all over the world – and so many here in our own New Jersey neighborhoods. Last year, Jersey Cares responded to 5,308 letters to Frosty from children in New Jersey who may not normally receive gifts around the holidays. The children receiving gifts are from shelters and other non-profit organizations across the state that have programs for children in need. Some of these agencies also benefit from Jersey Cares' Volunteer Opportunity Calendar projects, Corporate Service projects, Collection Drives or the Annual Coat Drive. Jersey Cares connects our nonprofit partners' children in need with Frosty's Friends volunteers.
As a volunteer for Frosty's Friends you will have the opportunity to provide a child between the ages of 3-16 with what may be the only gift they receive for the holidays this year. We encourage volunteers to purchase multiple gifts to help fulfill every child's wish! Starting in November, we will begin to distribute letters and Amazon Wish List links via email in the order in which the requests are received.
Amazon Wish List Guidelines
Please review our Amazon Wish List Guidelines prior to purchasing gifts.
All gifts must be delivered to the nonprofit partner no later than Friday, December 11th, 2020. Jersey Cares is not financially responsible for shipping or delivery expenses.
Gifts are not accepted at the Jersey Cares office. Please select the address associated with the Amazon Wish List so your gift is shipped directly to the partnering organization.
Respond to Gift Requests
Please note: We are out of physical letters from children, but the remaining 3,000 children in this year's program have requested their gifts via our Amazon Wish List.
If you would like to continue through our official registration process, please register to be assigned an Amazon Wish List to purchase from.
If you would like to purchase gifts off our Wish List immediately, please navigate to this week's Amazon Wish List.
To see a thank you letter/drawing from one of the children benefitting from this week's Wish List, please click HERE and HERE.
---
For more information, check out our Frosty's Friends FAQ page or contact
Meagan Mulligan at (973) 533-1993.